A-League Round 21 – Preview
Sydney FC vs Wellington Phoenix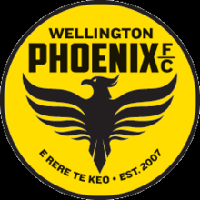 Jubilee Stadium
Friday 17 July 2020
Kick off: 7:30pm
Match Preview
Discuss this game on the forum here
Football is back and while the world still isn't doing great, this goes a long way towards making things feel more normal! It's now been almost 4 months since the season took a break and I'm sure we've all missed it. Some of us will even be allowed in the stadium for this clash, and what an important clash it is likely to be.
In case you've forgotten (how could you?), we are top of the table. We have 48 points, with City our next closest competitor on 40 points. Wellington are our biggest competition for the title, however as they are able to reach 54 points if they win all their remaining fixtures, while City can only reach 49. That's what makes this match so crucial. If we beat Wellington here we go to 51 points and Wellington are only able to equal that if they win their other 5 games. That means a win here would leave us only needing a point from our remaining fixtures to secure the title.
It isn't going to be a walk in the park, however, and not just because everyone has 4 months' worth of rust to shake off. Even though we came away with a win and a draw, our previous 2 matches against Wellington have seen them give us real trouble. Talay clearly remembers Corica's playbook and has used that to good effect, having us on the rope regularly in both the previous games. Given that Corica doesn't change tactics often, it's likely that Wellington will look to exploit the same problems they did last time.
Wellington certainly have the squad to cause issues for anyone in this league. Up front Davila got better and better as the season wore on and on his day he is one of the best attacking midfielders in the competition. Ball was also starting to come into his own as a striker and gives Wellington a really sharp edge to their attack.
At the back meanwhile, Taylor was marshaling the defence well, including young gun Cacace who is surely deserving of a big move in the off season. Marinovic is also arguably the best goalkeeper in the league at the moment so our defence is going to have to be at their best to get through. I suspect that might be a struggle, however, given that it's going to take some time to find fluency, just as it did for us at the start of this season.
Turning to our squad, starting with the defence, it is unclear what the situation at left back will be. Zullo was out injured before the break but was starting to make his way back into the squad coming off the bench. I suspect that King will start again, however, as he has earned that right with decent performances throughout most of the season. At centre-back McGowan may be a bit rusty given he had to quarantine after returning from the UK, so be prepared for some hairy moments.
In the centre of the park, Brattan and Retre seem like the most likely pair, though Caceres could make himself an option after his strong appearances before the break. I think that Corica will want Retre's stronger defensive abilities, however, just to let us bed into the game a little bit. It is possible that Corica may prefer Caceres to Baumjohann, however, if he feels that the German isn't going to deliver more than what he showed in the latter part of the season so far. Caceres certainly has shown he is capable of playing that same wider role.
Up top, assuming there are no fitness issues, I can't see any reason that Le Fondre, Ninkovic and Barbarouses wouldn't start together, with Buhagiar providing a pacey option off the bench to run at players who are lacking match fitness. I am expecting it will be pretty rough up front though and we may have to rely on counter attacks rather than fluid build-up play, at least for the first game or two as the players get back up to match pace.
Share your thoughts about the game on the forum here
Key Statistics
Sydney FC last played on 21/03/2020, 118 days before this fixture. This is the longest gap between competitive fixtures since the gap between the 2012-13 and 2013-14 seasons (197 days). The FFA cup was introduced after the 2013-14 season, reducing the length of pre-seasons to about 3 months.
This will be Adam Le Fondre's 50th A-League game for Sydney FC (61st in all competitions). He has scored 35 league goals in that time.
The only competitive fixtures Sydney FC have played in July are Pre-season cup games. This means Sydney FC has not played a competitive fixture in July since 2008, a 3-0 loss away to Central Coast.
Previous Matches
Head-to-Head
Wins: 22 (55.0%)
Draws: 5 (12.5%)
Losses: 13 (32.5%)
Sydney FC record at Jubilee Oval
Wins: 14 (63.6%)
Draws: 4 (18.2%)
Losses: 4 (18.2%)
Last 5 Matches
21/12/19 – Wellington 2 – 2 Sydney FC
20/10/19 – Sydney FC 2 – 1 Wellington
23/02/19 – Wellington 0 – 1 Sydney FC
23/01/19 – Wellington 0 – 1 Sydney FC
8/12/18 – Sydney FC 1 – 3 Wellington:
Records
Biggest Win – 6 goals:
19/01/13 – Sydney FC 7 – 1 Wellington
Biggest Loss – 2 goals:
5 occasions: 4/1/12, 6/10/12, 20/12/14, 12/03/16, 8/12/18*
*Note: We did lose by 3 goals in a pre-season cup match in 2007-08 but I do not count this as a competitive fixture.
Most Goals in a Game – 8 goals:
19/01/13 – Sydney FC 7 – 1 Wellington
Most Appearances vs Phoenix – Alex Brosque (23)
Most Goals vs Phoenix – Bobo (7)
Note: Appearances and goals only include league games, finals, FFA Cup, OFC and AFC Champions League and Club World Cup.