A-League Round 23 – Preview
Melbourne City vs Sydney FC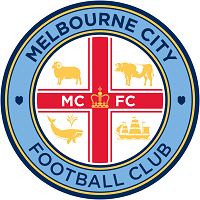 ANZ Stadium
Saturday 1 August 2020
Kick off: 5:00pm
Match Preview
Discuss this game on the forum here
It's yet another trophy for our club as Phoenix dropped points mid-week to make us mathematically guaranteed to be Premiers for the fourth time. After a couple of disappointing games, however, we still have to take the remaining fixtures as an opportunity to play ourselves back into form before we hit the Finals series.
Our opponents this week still have quite a bit to play for. They are tied on points with Wellington, so they are looking for that second place finish which means that they can skip the first week of finals. City haven't played since football returned, so it's hard to say what form they will be in. It's likely that they are going to have some rust to shake off and it may be to our advantage that we have already played two games in the last fortnight.
Unlike some of the other clubs in the league, City have held on to most of their stars, with only short-term contract player Susueta not returning. This means that their key attacking players are largely still in place. Maclaren leads the line for City, and he has shown time and time again that he is perfectly suited to this league. He has proven particularly deadly this season and has been greatly helped by Noone and Luna in this regard, who feed him well and also are capable goal scorers in their own right.
On our end, the big news is that Grant will be out after the injury he suffered in the previous game. While reports seem to indicate that it's not too serious, the club is understandably looking to ease him back into things. This means we are left with a selection problem at right back. Van der Saag is still young and had a bit of an off game last time. This is, however, the best opportunity we will get to give him competitive game time without a lot of pressure. Corica replaced Grant with Van der Saag in January this year when Grant faced his red card ban and I would expect he'll make the same decision here.
Given that we won't have Grant's forward thrust on the right, we are going to need Zullo back to provide more width on the left. He showed last game that he's ready to start and his ability to get forward and cross well will be vital if we're looking to take away the win on Saturday. I would still expect King to come on for him late in the game, however, given that the new five substitutes rule provides Corica with that opportunity.
The only other likely change is that Ninkovic will probably come back into the line-up. The question is whether he replaces Baumjohann or Caceres and it seems most likely that Corica will put Caceres on the bench. He can provide value as an impact substitute from there who is capable of playing across any of our midfield positions.
One little sub-plot to watch out for this game is the race for the A-League golden boot. Maclaren and Le Fondre are both tied on 18 goals and both will be keen to stake their claim in this game.
I believe we will line-up like this:
Discuss this game on the forum here
Key Statistics
Sydney FC have won 9 of the last 10 games against Melbourne City, conceding 5 goals in that time.
Adam Le Fondre has scored 4 times in the last 4 games against Melbourne City.
These two teams have only played once at ANZ Stadium before this match – a 1-1 draw in the 2016-17 season. Brillante was sent off in that game, but Bobo scored a penalty late in the game to equalise.
Previous Matches
Head-to-Head
Wins: 14 (45.2%)
Draws: 9 (29%)
Losses: 8 (25.8%)
Sydney FC record at ANZ/Stadium Australia
Wins: 5 (62.5%)
Draws: 2 (25%)
Losses: 1 (12.5%)
Last 5 Matches
29/12/19 – Sydney FC 2 – 1 Melbourne City
17/03/19 – Sydney FC 0 – 2 Melbourne City
3/02/19 – Sydney FC 2 – 0 Melbourne City
2/11/18 – Melbourne City 0 – 3 Sydney FC
10/02/18 – Melbourne City 0 – 4 Sydney FC
Records
Biggest Win – 4 goals:
10/02/18 – Melbourne City 0 – 4 Sydney FC
Biggest Loss – 4 goals:
29/12/11 – Sydney FC 0 – 4 Melbourne Heart
Most Goals in a Game – 4 goals:
9 occurrences
Most Appearances vs City – Rhyan Grant* and Sebastian Ryall (17)
Most Goals vs City – Bobo (8)
Note: Appearances and goals only include league games, finals, FFA Cup, OFC and AFC Champions League and Club World Cup.