A-League Round 18 – Preview
Melbourne vs Sydney FC
Docklands Stadium (Marvel)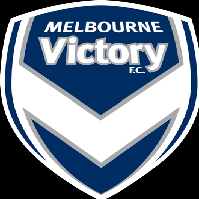 Saturday 7 March 2020
Kick off: 7:30pm
Match Preview
Discuss this game on the forum here
Two disappointing games in a row – it's been a while since we've felt that but that's where we find ourselves. A derby where we couldn't create enough chances and didn't convert the ones we created then an ACL game where we gave up a 2-1 lead at home against a team playing with 10 men. We really need to up our game this weekend to avoid another embarrassing defeat against a bottom half side.
We know that Melbourne are going to be really up for this game, but the fact is that they just haven't been playing well this season. They have one win in the last 7 league matches and find themselves 9th on the table. It's been clear that their biggest issues are at the back with a makeshift back line that lacks a leader. With Traore out, it's going to look even more makeshift this game. Earlier in the season their midfield was also a problem but Basha has improved his game somewhat from his terrible start and now they are solid there if a bit uncreative.
There are far fewer problems up front, however. Toivonen remains one of the best strikers in the league and his signature move of ghosting in at the back post is still catching out clubs who should know better. Rojas has looked okay, even if not quite as good as he did last time he was here. Kruse is still injured, so Kamsoba and Nabbout are likely to play on the wings, providing a lot of direct running though neither of them have been prolific scorers this season.
Tiredness has been plaguing our squad. A three-week break was followed up by several games in quick succession and it is clear that it was a massive shock to the players' systems. We looked exhausted in the derby and the fact that we conceded so late in the ACL shows that it was affecting us there too. For that reason there's going to be a lot riding on Barbarouses, who started on the bench mid-week and Ninkovic, who isn't in the ACL squad. Unfortunately, our attack has not been gelling and Barbarouses playing more centrally than he is used to may be part of that problem. We looked more fluid with Buhagiar up front mid-week and I could certainly see the argument for starting him in this game, even though I don't think Corica will.
Retre returns to the squad for the league after serving his suspension in the derby. This will hopefully provide a little more steel in the middle of the park and frees up Caceres to be used as an impact sub out wide, which has been his most effective position this season. Indeed, having more of an ability to impact the game off the bench would be nice after having a pretty inexperienced bench in the derby. Tilio has been a real bright spot in that regard and I would expect him to continue to rack up time this game.
One point of optimism is that Le Fondre has a really good record against Melbourne, including scoring in the Australia Day fixture this season. There are some stats below which set this out.
Given all of the above, I expect us to line up as follows:
Discuss this game on the forum here
Previous Matches
Head-to-Head
Wins: 19 (36.5%)
Draws: 17 (32.7%)
Losses: 16 (30.8%)
Sydney FC record at Docklands Stadium
Wins: 7 (41.2%)
Draws: 4 (23.5%)
Losses: 6 (35.3%)
Last 5 Matches
24/01/20 – Melbourne 0 – 3 Sydney FC
17/11/19 – Sydney FC 2 – 1 Melbourne
12/05/19 – Sydney FC 6 – 1 Melbourne
6/04/19 – Sydney FC 2 – 1 Melbourne
26/01/19 – Melbourne 2 – 1 Sydney FC
Records
Biggest Win – 5 goals (2 games):
26/01/14 – Melbourne 0 – 5 Sydney FC
12/05/19 – Sydney FC 6 – 1 Melbourne
Biggest Loss – 5 goals:
16/10/05 – Melbourne 5 – 0 Sydney FC
Most Goals in a Game – 7 goals:
12/05/19 – Sydney FC 6 – 1 Melbourne
Most Appearances vs Melbourne – Alex Brosque (31)
Most Goals vs Melbourne – Adam Le Fondre*, Alex Brosque, Mark Bridge, David Carney (5)
Key Statistics
The last clash between these two teams at Docklands Stadium was the first round of the 2017-18 season. Sydney FC won 1-0 thanks to a Thomas Deng own goal.
Adam Le Fondre is on 15 A-League goals this season, just 1 short of his total from last season. If he scores in this game not only would he match his goal tally from last season, but he would also become the highest ever goalscorer against Melbourne for Sydney. Le Fondre has scored 4 goals in the last 3 outings against Melbourne.
This game will be Alex Wilkinson's 125th game for the club, putting him equal with David Carney in 7th place on the all time appearances chart for Sydney FC. Wilkinson currently has 101 A-League games, 11 FFA Cup games and 12 Champions League games for Sydney.
Note: Appearances and goals only include league games, finals, FFA Cup, OFC and AFC Champions League and Club World Cup.