A-League Round 9 – Preview
Sydney FC vs Central Coast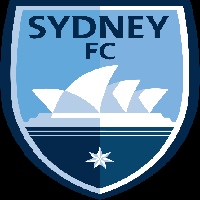 Jubilee Stadium
Saturday 14 December 2019
Kick off: 7:30pm
Match Preview
Discuss this game on the forum here
After a thumping win over Brisbane, we put ourselves five points clear at the top of the table. With 16 goals in the last five games and Adam Le Fondre scoring at an unbelievable rate, we look good money to give the title a good shake this season. These games against teams like Central Coast are ones that you absolutely have to win if you want to win the league. We are top of the table and they are on the bottom of the table, but regardless we've been complacent and suffered in these games before.
Despite being bottom of the table, this is clearly the best Central Coast team in a while. They have some good young talent this year, with Silvera proving an absolute stand-out attacking player who is showing maturity well beyond his years. He's helped out by De Silva on one wing and Oar on the other. Oar in particular has been impressive, with the best form he's shown for a number of years. What Central Coast really miss though is a striker up front, though they are likely to give Jair his debut in this game. The Brazilian will be hoping to show more than he did at his time in Newcastle.
On our end, we have Zullo back from injury. King had a really solid game at left back last time, providing the support we needed going forward and pitching in in defence as required. His additional height over Zullo is useful, and it is possible that Corica will give King another start here if he would prefer to ease Zullo back in. I'd be surprised if King doesn't at least get some minutes because Zullo may not be up for playing a full game either way.
Though Zullo returns, O'Neill is out for this game as well with his leg problem carrying on from last week. Retre will no doubt play in midfield alongside Brattan again. He had an impressive game against Brisbane last week and it will be good to see him in his natural position again. Certainly this is a slightly lower pressure situation for him to show what he can do.
Now the big question going into the game is around Ninkovic. At the time of writing, it's unclear what is going to happen with his contract. It's between Sydney FC and Macarthur FC, with us offering more money for next year but them offering a longer-term deal. Hopefully this doesn't prove too distracting and he can put his head down and play his natural game. This isn't the first time where there has been transfer interest in him and in the past he has proven capable of just getting on with the job.
Discuss this game on the forum here
Previous Matches
Head-to-Head
Wins: 21 (48.8%)
Draws: 10 (23.3%)
Losses: 12 (27.9%)
Sydney FC record at Jubilee Oval
Wins: 10 (66.7%)
Draws: 2 (13.3%)
Losses: 3 (20%)
Last 5 Matches
17/2/19 – Sydney FC 1 – 1 CCM
4/1/19 – Sydney FC 5 – 2 CCM
1/12/18 – CCM 1 – 2 Sydney FC
24/3/18 – CCM 1 – 2 Sydney FC
20/1/18 – Sydney FC 1 – 1 CCM
Records
Biggest Win – 4 goals (3 games):
5/11/05 – CCM 1 – 5 Sydney FC
24/01/14 – CCM 1 – 5 Sydney FC
15/10/16 – Sydney FC 4 – 0 CCM
Biggest Loss – 5 goals:
3/11/12 – Sydney FC 2 – 7 CCM
Most Goals in a Game – 9 goals:
3/11/12 – Sydney FC 2 – 7 CCM
Most Appearances vs CCM – Alex Brosque (25)
Most Goals vs CCM –Alex Brosque (10)
Key Statistics
Adam Le Fondre scored the 11th hat-trick from a Sydney FC player and only the 7th to be scored in an A-league match for the club. The previous hat-trick was scored by Alex Brosque against Central Coast on 4/1/2019.
Adam Le Fondre's goals put him in 3rd place overall for all-time Sydney FC goalscorers with 33 goals for the club in 46 games. He is now only behind Alex Brosque (78 goals in 253 games) and Bobo (52 goals in 71 games).
Just like last week, Michael Zullo is in line to make his 100th appearance for the club if he gets on the pitch.
Sydney FC have not kept a clean sheet in the last 6 games against CCM.
Note: Appearances and goals only include league games, finals, FFA Cup, OFC and AFC Champions League and Club World Cup.