A-League Round 10 – Preview
 Wellington Phoenix vs Sydney FC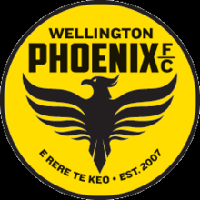 Westpac Stadium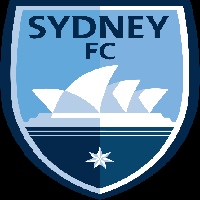 Saturday 21 December 2019
Kick off: 2:45pm
Match Preview
Discuss this game on the forum here
Our last game before Christmas and this one gives us a real chance to put the pressure on second-placed City, who play in the Melbourne derby directly after our game. A trip to Wellington is never easy and last time we played Wellington, they seemed to have our measure and we were lucky to come away with the win. That may be partly down to Talay's familiarity with our style of play and it may also be down to the fact that some of our key players hadn't had time to blend with the squad yet. Whatever the case, we need a much-improved performance this time to make up for the lacklustre performance against Central Coast.
The stand-out player from Wellington this season is probably Davila. The Mexican attacking midfielder has been crucial for Wellington's play this season, scoring six goals and helping their attacking players to gel. He has been ably assisted by Ball and the young McCowatt this season.  Even Sotirio is looking better than he has in quite a while.
At the back, Marinovic has been a one of the better keepers in the league this season, not making any glaring errors. Taylor continues to marshal the defence in front of him and, while it is a fairly slow central defensive partnership he has with De Vere, the former Premier League defender is able to make up for that with experience.
The biggest news from our side isn't who will be on the park, it is the players we have re-signed. Ninkovic inked a new deal which will see him finish his career at the club. Zullo also signed on for another two years. Finally, Corica himself has signed up for another two years. This leaves us with a strong core of players still signed up for the foreseeable future, with so many of the players who were crucial during the Arnie years still continuing to ply their trade with us.
Zullo and O'Neill are once again unavailable for selection. This means that Retre will almost certainly get another shot in midfield. He shows himself to be very comfortable in that position and, while he doesn't quite provide the passing range of O'Neill, Retre at least showed that he is very tidy and defensively solid. Similarly, King gets another shot at left back. King hasn't had to play too many games where he has been under a lot of defensive pressure, but when going forward he has shown that he is more than capable playing at this level. Zullo's crossing will be missed, but King has shown a willingness to get up the line as often as Zullo does.
With these two playing, we once again have the opportunity to blood some of our other younger players off the bench. Hopefully Teague gets another chance to prove himself after giving up the penalty last time he played. Buhagiar also really improved our attack in the previous game when he came on and he is likely to again play the impact sub role late in the game to run at tired legs.
Given the above, I think the line-up will be as follows:
Previous Matches
Head-to-Head
Wins: 22 (56.4%)
Draws: 4 (10.3%)
Losses: 13 (33.3%)
Sydney FC record at Westpac Stadium
Wins: 7 (41.2%)
Draws: 3 (17.6%)
Losses: 7 (41.2%)
Last 5 Matches
20/10/19 – Sydney FC 2 – 1 Wellington
23/02/19 – Wellington 0 – 1 Sydney FC
23/01/19 – Wellington 0 – 1 Sydney FC
8/12/18 – Sydney FC 1 – 3 Wellington:
2/2/18 – Sydney FC 4 – 0 Wellington
Records
Biggest Win – 6 goals:
19/01/13 – Sydney FC 7 – 1 Wellington
Biggest Loss – 2 goals:
5 occasions: 4/1/12, 6/10/12, 20/12/14, 12/03/16, 8/12/18*
*Note: We did lose by 3 goals in a pre-season cup match in 2007-08 but I do not count this as a competitive fixture.
Most Goals in a Game – 8 goals:
19/01/13 – Sydney FC 7 – 1 Wellington
Most Appearances vs Phoenix – Alex Brosque (23)
Most Goals vs Phoenix – Bobo (7)
Key Statistics
Sydney FC are on a 6 game winning streak. This is the longest streak since 18/11/17 to 30/12/17, when Sydney won 8 games in a row.
Rhyan Grant has scored 8 league goals. 3 of these have come against Wellington.
The last time Sydney FC lost against Wellington in Wellington was on 22/12/13, a 1-0 loss during Frank Farina's reign.
Note: Appearances and goals only include league games, finals, FFA Cup, OFC and AFC Champions League and Club World Cup.