A-League Round 8 – Preview
Sydney FC vs Brisbane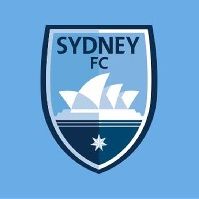 Jubilee Stadium
Saturday 7 December 2019
Kick off: 7:30pm
Match Preview
Discuss this game on the forum here
Well we sit in a somewhat familiar position after the last few years, back on top of the table. The first half against Western United saw one of our best 45 minute spells of the season and even if we faded in the second half, we still comfortably closed the game out. Turning to this week, it looked a bit unclear whether there would even be a game on tomorrow but now the club has confirmed that the game is going ahead, so let's have a look at how both teams are travelling.
Brisbane are sitting smack bang in the middle of the table, in 6th place. Their form has been inconsistent, with some eye-catching results such as the 4-3 win over Melbourne City, and then some lacklustre ones such as their 2-1 loss to Wellington the following week. It's also worth remembering that they beat us in the first round of the FFA Cup, though our team has been gelling a lot more since then.
It's hard to predict a line-up because Fowler has changed the way that Brisbane sets up pretty much every game. Up front they will almost certainly have O'Donovan, however. He hasn't had quite the barn-burning start to the season as he had in previous years but he did manage a second half hat-trick against Melbourne City a month ago, so he's clearly still capable of big games. They have other attacking talents too, with O'Shea proving probably Brisbane's stand-out new player this season. A lot of play runs through him. Inman has also been quietly impressive.
The centre of midfield is a bit less impressive, however, with Pepper starting pretty often and a range of other players joining him there, but no real solid partnership developing. At the back it's a bit of a similar story, but at least Brisbane have Aldred to build their defence around. Though Brisbane's defence have looked a bit ragged at times, he has been a consistent performer there for them.
On our end, Ninkovic is likely to make his return as he was only out with a fever last weekend. Baumjohann really hit his straps last week, but part of me wonders if that's because he was benefiting from all of our play going through him. He was our main creative outlet in the previous game, and this meant that he was given more of a free reign to create chances. With Milos returning to the line-up, Baumjohann is going to have to carry on his form while playing more of a supporting role.
Other than that, we are likely to have a full squad available. Assuming the game goes ahead, the smoke is likely to blunt some of our usual top performers, however. It is hard to see Grant, for instance, running as much as he usually does. Similarly, Barbarouses is unlikely to cause as much annoyance for the defence as he often does. Of course, if the conditions clear up more than they have for the past week then we have a great chance to cause real damage to Brisbane.
Given that we are at full strength, I predict we will line up like this:
Discuss this game on the forum here
Previous Matches
Head-to-Head
Wins: 14 (31.1%)
Draws: 13 (28.9%)
Losses: 18 (40%)
Sydney FC record at Jubilee Stadium
Wins: 9 (64.3%)
Draws: 2 (14.3%)
Losses: 3 (21.4%)
Last 5 Matches
7/08/19 – Sydney FC 0 – 2 Brisbane
29/03/19 – Brisbane 1 – 3 Sydney FC
8/02/19 – Brisbane 2 – 1 Sydney FC
29/12/18 – Sydney FC 2 – 1 Brisbane
17/03/18 – Sydney FC 1 – 2 Brisbane
Records
Biggest Win – 3 goals (2 games):
24/11/06 – Sydney FC 3 – 0 Brisbane
8/01/18 – Brisbane 0 – 3 Sydney FC
Biggest Loss – 4 goals:
19/10/13 – Brisbane 4 – 0 Sydney FC
Most Goals in a Game – 9 goals:
15/03/15 – Sydney FC 5 – 4 Brisbane
Most Appearances vs Brisbane – Alex Brosque (28)
Most Goals vs Brisbane –Alex Brosque, Alessandro Del Piero (5)
Key Statistics
This will likely be Michael Zullo's 100th competitive game for the club, making him only the 15th player to reach that milestone for us. He currently has 76 A-League, 15 FFA Cup and 8 ACL appearances. In that time has scored 2 goals and picked up 20 yellow cards.
Steve Corica now has had 50 games in charge of Sydney FC (38 A-League, 6 FFA Cup, 6 ACL). He has a win record of 56%, compared to Graham Arnold's win record of 57%.
Adam Le Fondre has 7 goals this season after 7 rounds. Last season he was on 6 goals after 7 rounds.
Note: Appearances and goals only include league games, finals, FFA Cup, OFC and AFC Champions League and Club World Cup.