A-League Round 2 – Preview
Sydney FC vs Wellington Phoenix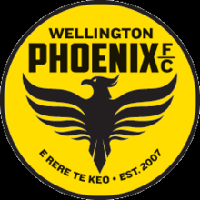 Leichhardt Oval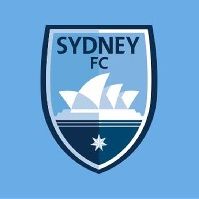 Sunday 20 October 2019
Kick off: 6:00pm
Match Preview
Discuss this game on the forum here
Round two sees us play our first home game of the season, coming up against a Wellington team who have had a huge overhaul in the off-season. Gone are some of their key players and coach and in comes former Sydney FC player and assistant Ufuk Talay and a raft of new, largely young players.
Wellington lost 1-0 in their game against newcomers Western United and while they weren't terrible in that game, they certainly weren't good either. Across the game they only managed one shot on target, which was a 30-yard strike from their left-back. They have looked to remedy this by bringing in former Norwich striker Gary Hooper, but he is not available for selection in this game so we don't quite have to worry about that just yet.
This Wellington side still looks fairly strong at the back, if a bit slow, with DeVere and Taylor at centre back and All Whites goalkeeper Marinovic in goals. The midfield also has some quality in it with young German Steinmann anchoring a solid group of players. Up front there isn't too much to worry about, however, except maybe young New Zealander McCowatt playing out wide and English lower-league journeyman Ball up front.
On our side, Grant and Redmayne return to prop up the backline which conceded two against Adelaide. This gives us an almost full strength line-up, though Zullo may be out for up to a month so King, who had a good game against Adelaide, looks like he is going to get another run or two at left back.
I'm particularly keen to see how we play up front because Babarouses really adds a lot to this attack. He was consistently making runs to beat defenders on the counter and it is only a matter of time until this pays off. Not only that, but he also used this pace well during build-up to stretch the defence and take defenders out of play, which gave Le Fondre plenty of room to play through the middle. This also allowed Ninkovic to slot in more centrally at times, making full use of his creativity.
Also worth thinking about is that we now have 7 player benches, meaning that most of our young players can be there. Zuvela was an unexpected addition to the squad list and we may see him on the bench after returning from his long-term injury. Flottmann will be a welcome addition to the bench as well, as he provides us with some much-needed cover at centre-back.
No surprises in our line-up I think, and here's how I think we will set up:
The Cove event details can be found here:
OUR FIRST HOME GAME IS HERE! We've all missed that feeling of football and it's here once again! Our first home will…

Posted by The Cove on Monday, 14 October 2019
Previous Matches
Head-to-Head
Wins: 21 (55.3%)
Draws: 4 (10.5%)
Losses: 13 (34.2%)
Sydney FC record at Leichhardt Oval
Wins: 2 (40%)
Draws: 1 (20%)
Losses: 2 (40%)
Last 5 Matches
23/02/19 – Wellington 0 – 1 Sydney FC
23/01/19 – Wellington 0 – 1 Sydney FC
8/12/18 – Sydney FC 1 – 3 Wellington:
2/2/18 – Sydney FC 4 – 0 Wellington
23/12/17 – Wellington 1 – 4 Sydney FC
Records
Biggest Win – 6 goals:
19/01/13 – Sydney FC 7 – 1 Wellington
Biggest Loss – 2 goals:
5 occasions: 4/1/12, 6/10/12, 20/12/14, 12/03/16, 8/12/18*
*Note: We did lose by 3 goals in a pre-season cup match in 2007-08 but I do not count this as a competitive fixture.
Most Goals in a Game – 8 goals:
19/01/13 – Sydney FC 7 – 1 Wellington
Most Appearances vs Phoenix – Alex Brosque (23)
Most Goals vs Phoenix – Bobo (7)
Key Statistics
Sydney FC have scored in the last 11 games against Wellington, but in 7 of those games Sydney only scored 1 goal.
Steve Corica now has 30 league games in charge of the club (including his two games as caretaker) – his record is 17 wins, 4 draws and 9 losses. This gives him a 57% win percentage in league games, which is exactly the same as Graham Arnold finished with.
Adam Le Fondre is now 5th on the overall Sydney FC all-time goalscoring charts with 25 goals, after overtaking Alessandro Del Piero and David Carney in the previous game.
Note: Appearances and goals only include league games, finals, FFA Cup, OFC and AFC Champions League and Club World Cup.