A-League Semi-Final – Preview
Sydney FC vs Melbourne Victory
Jubilee Oval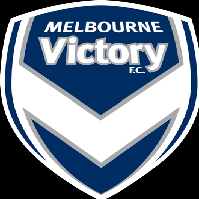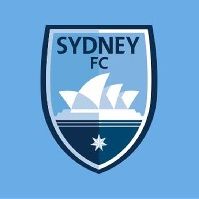 Sunday 12th May 2019
Kick off: 7:00pm
Match Preview
Discuss this game on the forum here
I shouldn't have to tell anyone reading this blog why this game matters so much, but I'm going to do it anyway. Our oldest and biggest rivals. Brosque's last game against Melbourne. Revenge for last year's semi-final. Getting another win over Muscat. If you can't get up for this then what can you get up for?
So Melbourne haven't been on the best run of form in recent weeks, at least on paper. They had their 4-0 loss against Korean side Daegu mid-week, though that was largely playing kids so it doesn't really count. They also had a 1-1 draw with Guangzhou in their previous ACL game. Among those games, they had last week's 3-1 win over Wellington in the preliminary final and they have also struggled to 1-0 and 2-1 wins over Western Sydney and Central Coast respectively. In addition they lost 1-0 to Adelaide. In all but the Wellington game, they have looked somewhat uninspiring and a shadow of former Melbourne teams. That said, Muscat always gets his players up for finals, and doubly so for finals against us.
Given that they rested their first team mid-week, we can expect a similar line-up to what they had against Wellington last weekend, with Troisi likely to come in for youngster Kamsoba. Their frontline of Toivonen, Barbarouses and Troisi supported by Honda has proven pretty lethal of late and it is very clearly where the club spent most of its money. In midfield Baena and Antonis have proven a strong pair, if maybe a little soft at times when put under pressure. The backline still doesn't look crash-hot, however. Deng and Broxham are likely to be the full-backs here, with the very competent Neidermeier between them, alongside the less competent Donachie.
Then there's our team. This season has been defined by a lot of changes to the starting 11, particularly compared to the consistency we had under Arnold. Injuries have played a large part in that, but it has allowed us to see our team set up in a variety of different ways and makes us harder to predict going into this game.
At the back, we will see the welcome return of Grant at right back, returning from his thankfully short-term injury. Zullo will start on the left and even though he played mid-week, he didn't play in Newcastle the game before so hopefully he won't be too tired. We are going to need both of them to be at their best to stretch play and deal with Melbourne's pacey players. In the centre of defence, Wilkinson is of course going to start, and he should feel quite rested after a week off. It is likely that Calver will partner him, as they have proven effective playing together lately, though Tratt made a case for his inclusion mid-week.
In midfield we will almost certainly see Brillante and O'Neill partnering each other. Brillante didn't have a great game against Ulsan and he has been somewhat error-prone this season, but he remains the strongest choice to partner O'Neill in the centre of the park. We have to hope that these two have pulled up well after they both played mid-week. Despite some recent strong performances, there won't be any Devlin in this game, so Retre will likely be the bench option.
Out wide, Ninkovic will of course start on the left. He hasn't been in the best form, but he has scored in the last two games against Melbourne, so he comes big in these games. He understands precisely what this one means to the fans. On the right, there are a range of options. I personally think we will start with Caceres on the right – his performances out there towards the end of the season were great and he has more than earned his place. The other option would be De Jong, but for reasons I am about to state, I don't think Corica will go for that.
Up front, I think we will start with Le Fondre and De Jong. We started with this pairing up front against Perth and Shanghai and it is about as good as we have looked in attack. De Jong can drop deeper and feed through balls to Le Fondre, which is something we lack if other players are partnering the Englishman. This also allows us to use Brosque off the bench as an impact player who can change games, particularly if extra time looks likely (and there is certainly history of this fixture going to extra time).
Given all this, I believe we will line up as follows:
You can find information on The Cove's game plans here – get to the ground 30 minutes before kick-off to make some noise for the lads during warm-up.
https://www.facebook.com/TheCove23/photos/a.376447625769306/2217775251636525/
Previous Matches
Head-to-Head
Wins: 16 (32.7%)
Draws: 17 (34.7%)
Losses: 16 (32.7%)
Sydney FC record at Jubilee Oval
Wins: 7 (63.6%)
Draws: 2 (18.2%)
Losses: 2 (18.2%)
Last 5 Matches
6/04/19 – Sydney FC 2 – 1 Melbourne
26/01/19 – Melbourne 2 – 1 Sydney FC
25/11/18 – Sydney FC 1 – 2 Melbourne
28/04/18 – Sydney FC 2 – 3 Melbourne
13/04/18 – Sydney FC 1 – 0 Melbourne
Records
Biggest Win – 5 goals:
26/01/14 – Melbourne 0 – 5 Sydney FC
Biggest Loss – 5 goals:
16/10/05 – Melbourne 5 – 0 Sydney FC
Most Goals in a Game – 6 goals:
7/08/10 – Sydney FC 3 – 3 Melbourne
13/12/14 – Melbourne 3 – 3 Sydney FC
14/02/15 – Sydney FC 3 – 3 Melbourne
14/11/15 – Sydney FC 2 – 4 Melbourne
Most Appearances vs Victory – Alex Brosque (30)*
Most Goals vs Victory – David Carney and Mark Bridge (5)
Key Statistics
There have been 7 Finals Series games between these two teams. Sydney FC have won 2 of those, both on penalties
Out of 23 home games against Melbourne, Sydney FC have a record of 9 wins, 9 draws and 5 losses.
Sydney FC have scored in each of the last 12 matches against Melbourne.
Andrew Redmayne and Brandon O'Neill have played in every competitive game this season, a total of 37 appearances – 27 league games, 5 FFA Cup games and 5 Champions' League games.
Note: Appearances and goals only include league games, finals, FFA Cup, OFC and AFC Champions League and Club World Cup.