A-League Round 26 – Preview
Sydney FC vs Perth Glory
Jubilee Stadium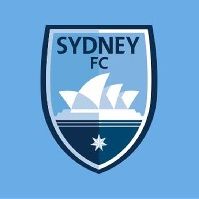 Thursday 18th April 2019
Kick off: 7:50pm
Match Preview
Discuss this game on the forum here
Let's start this with the sad news that we just can't ignore – Alex Brosque will be retiring at the end of this season, meaning that this is the last home game regular season for him. It looked like he might not be available for this, his last regular season home game, but he has been cleared for selection. That said, he might just start as a sub depending on if there are any lingering problems and depending on how much he demanded being allowed to play in this fixture. The club has said the day will be dedicated to him, so I'm sure one way or another we will get to let him know how much he means to this club.
Anyway, there's also a football match on as we take on Perth Glory in a crucial game. We really need to win this to be in the driving seat to lock in 2nd place. Perth wrapped the league up on the weekend, so they really don't have anything to play for, and hopefully they will also still be hungover.
Their team doesn't really need introducing at this point, with a strong front-line involving Keogh and Castro, as well as a reborn Chianese. What has gone less hailed for them has been the defence. They have kept 3 clean sheets in their last 4 games, while still having Reddy in goals. Davidson and Franjic have provided great support at full back, with Davidson in particular providing a huge amount going forward. While it isn't going to go down as one of the greatest ever A-League squads, it is certainly one of the most disciplined and best drilled.
That said, Perth have left several key players out of contention, including Davidson and Keogh, as well as key midfielder Juande, either through injury or through wanting to give them a week's rest before the finals. This means we should see some changes on the Perth side with a slightly unusual line-up that is hard to predict.
On our side, given that Brosque might be carrying a slight injury, Reza is almost certainly going to start up front next to Le Fondre. Hopefully the Iranian can find the net and get some confidence before the Finals get started. In terms of other attacking options, it is easy to imagine someone taking Caceres' place, even if he has been much improved throughout the last two games. De Jong is the most obvious candidate and he will hopefully be ready to start the game, even if he is subbed off after about 60 minutes.
Zullo is out for this game as well, meaning that Retre will likely start at left-back again. This is really going to mean that we lack some width and there will be a lot of pressure on Ninkovic to threaten down the left and for Grant to stretch play. In general, it is really hard to see Corica making too many changes.
Given this, I believe we will line up as follows:
Previous Matches
Head-to-Head
Wins: 25 (58.1%)
Draws: 9 (20.9%)
Losses: 9 (20.9%)
Sydney FC record at Jubilee Oval
Wins: 6 (66.7%)
Draws: 1 (11.1%)
Losses: 2 (22.2%)
Last 5 Matches
9/01/19 – Perth Glory 3 – 1 Sydney FC
21/12/18 – Perth Glory 1 – 2 Sydney FC
29/03/18 – Perth Glory 2 – 3 Sydney FC
30/12/17 – Sydney FC 6 – 0 Perth Glory
27/10/17 – Sydney FC 2 – 0 Perth Glory
Records
Biggest Win – 6 goals:
30/12/17 – Sydney FC 6 – 0 Perth Glory
Biggest Loss – 3 goals:
21/12/08 – Sydney FC 1 – 4 Perth Glory
Most Goals in a Game – 7 goals:
31/08/08 – Sydney FC 5 – 2 Perth Glory
Most Appearances vs Western Sydney – Alex Brosque (25)*
Most Goals vs Western Sydney –Alex Brosque (12)*
Key Statistics
Perth Glory have only won 1 of the last 11 meetings between these clubs. Sydney FC won all the other 10.
Sydney FC have scored in each of the last 12 meetings between these clubs, for a total of 35 goals. Perth Glory scored only 10 in that time.
Among the 19 times that Sydney FC have hosted this meeting, there has only been 2 draws. Sydney FC have won the last 5 home games against Perth Glory.
Sydney FC have a record of 8 wins, 4 draws and 5 losses against clubs coached by Tony Popovic.