A-League Round 20 – Preview
Sydney FC vs Melbourne Victory
Sydney Cricket Ground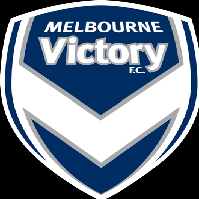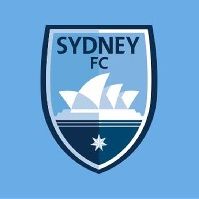 Saturday 6th April 2019
Kick off: 7:50pm
Match Preview
Discuss this game on the forum here
Arguably the biggest game left for us this season, a massive game against our old rivals which should decide who comes in second and thus is guaranteed a home semi-final. Both clubs always rise for this game, though Melbourne have a much better recent record, having won the last 3 editions. This makes it all the more important that we turn up and sing our lads on.
While Melbourne are one of the top teams in this competition, their recent form leaves something to be desired. They won their last 2 games, including a 0-2 win in Perth, but they only had 2 points from the 4 league games before that. They also lost both of their ACL games in that time. Even so, Melbourne's attacking players have been in pretty decent form. Toivonen and Barbarouses have been attacking well, scoring 2 goals each in March. Honda has also come back quite well recently, also getting 2 goals in March and contributing plenty otherwise in attack. At the other end of the park, Thomas basically ensured that Melbourne weren't overwhelmed in the game against Perth, even if he hasn't looked as good this season as he previously has.
On our side, we have had some returns from injury at just the right time. We saw in the last game just how important De Jong can be for our attack and, with Brillante's transfer saga concluding, we now have other options in midfield. De Silva also returns to bolster our attacking options. Given this, Corica faces some tough calls for rotation which it is worth thinking about.
After the win in Brisbane, I'd be surprised if Retre loses his place to Brillante. The midfield certainly looked fairly well balanced at times, even if we were missing Brillante's willingness to take a shot from range. Caceres is probably going to start on the right. Even if he isn't the best fit in that position, it is hard to see the club rushing De Jong back after his injury and risking further aggravating any lingering problems. Similarly, given that De Silva hasn't had a start since early February, it is hard to see Corica rushing him into the starting 11.
Up front, Corica also has a choice to make between Brosque and Reza. Brosque was favoured in the previous game and, while he looked as busy as always, he still wasn't terribly effective against a ragged Brisbane defence. For that reason, I suspect that Corica might want to start Reza here to try to get him to show the quality he did at the end of the Brisbane game. The only other question is if Tratt will get onto the bench. I wonder if Corica will opt to put Tratt on the bench over De Silva, just to ensure that we have another player in the squad who can play in defence if Melbourne hack any of our defenders down (which they definitely will).
Given the above, I believe we will line up as follows:
You can find information on The Cove's pre-drinks here:
https://www.facebook.com/TheCove23/posts/2168071193273598
Previous Matches
Head-to-Head
Wins: 15 (31.3%)
Draws: 17 (35.4%)
Losses: 16 (33.3%)
Sydney FC record at Sydney Cricket Ground
Wins: 1 (100%)
Draws: 0 (0%)
Losses: 0 (0%)
Last 5 Matches
26/01/19 – Melbourne 2 – 1 Sydney FC
25/11/18 – Sydney FC 1 – 2 Melbourne
28/04/18 – Sydney FC 2 – 3 Melbourne
13/04/18 – Sydney FC 1 – 0 Melbourne
26/01/18 – Melbourne 1 – 3 Sydney FC
Records
Biggest Win – 5 goals:
26/01/14 – Melbourne 0 – 5 Sydney FC
Biggest Loss – 5 goals:
16/10/05 – Melbourne 5 – 0 Sydney FC
Most Goals in a Game – 6 goals:
7/08/10 – Sydney FC 3 – 3 Melbourne
13/12/14 – Melbourne 3 – 3 Sydney FC
14/02/15 – Sydney FC 3 – 3 Melbourne
14/11/15 – Sydney FC 2 – 4 Melbourne
Most Appearances vs Victory – Alex Brosque (29)*
Most Goals vs Victory – David Carney and Mark Bridge (5)
Key Statistics
Out of 22 home games against Melbourne, Sydney FC have a record of 8 wins, 9 draws and 5 losses.
The game against Brisbane Roar was Milos Ninkovic's 100th league game for the club and Paulo Retre's 50th competitive game for the club.
Sydney FC have scored in each of the last 11 matches against Melbourne.
Alex Brosque has 4 goals against Melbourne, but he hasn't scored against them since November 2015.
Note: Appearances and goals only include league games, finals, FFA Cup, OFC and AFC Champions League and Club World Cup.