Asian Champions League 2019 – Preview
This is Sydney FC's 5th Asian Champions' League campaign, which sees us go into Group H alongside Kawasaki Frontale, Shanghai SIPG and Ulsan Hyundai. Below you can find a preview for the whole group stage, including an overview of each of our opponents, some thoughts about our schedule and a look at our squad including some thoughts on how we will juggle the extra games with the A-League.
Discuss this post and our ACL campaign with other Sydney FC fans on the forum
The Opposition
Kawasaki Frontale
No previous games.
Record against Japanese opposition:
Wins: 0 (0%)
Draws: 4 (50%)
Losses: 4 (50%)
Kawasaki Frontale won the J-League last season, taking the second league title in their history. Kawasaki have been in decent if unspectacular early season form with 2 league draws and a 1-0 win over regular Champions' League contenders Urawa in the Japanese Super Cup.
It seems like Kawasaki won the J-League last season through defensive solidity, conceding only 27 goals in 34 matches. No doubt goalkeeper Jung sung-ryong played a large part in that. He has 67 South Korean caps and won the ACL in 2010 with Seongnam. Jung sung-ryong made the J-League team of the season last year, along with 3 of Kawasaki's defenders and 3 of Kawasaki's midfielders. Of those 6 other players, 5 of them are still at Kawasaki, including their central defensive partnership. Our attack will likely have their work cut out for them penetrating that backline.
The Kawasaki team has a decent spread of Japanese internationals, with 108 caps over 10 players. There's a couple in particular who are worth watching. Kengo Nakamura has 68 Japan caps in central midfield and, though he is 38 years old now, he still played 33 games last season and scored 6 goals. In fact he has spent his whole career at Kawasaki, racking up well over 600 games for them. Yu Kobayashi is a Japanese striker with 14 national team caps. He has scored 92 goals in 228 league games for Kawasaki, including 15 last season and 23 the season before that. No doubt stopping him will be a large part of our defence's duty.
In terms of other players to watch, Leandro Damiao is a Brazilian import with 17 Brazil caps and 3 goals. He spent most of his journeyman career in Brazil and was a regular goalscorer there, if not an entirely prolific one.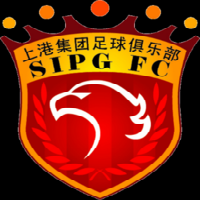 Shanghai SIPG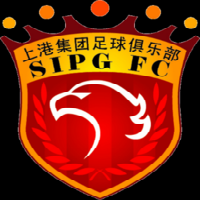 No previous games.
Record against Chinese opposition:
Wins: 3 (30%)
Draws: 6 (60%)
Losses: 1 (10%)
Shanghai SIPG won the Chinese Super League last season, which was their first ever league title. SIPG have been in strong early-season form, winning the Chinese Super Cup 2-0 over Beijing Guoan and winning 4-0 in the Shanghai derby.
The headline players from SIPG are their three Brazilian forwards in Elkeson, Hulk and, most famously, Oscar. Oscar and Hulk both have 47 caps for Brazil, with a combined 23 goals for the national team. Oscar played over 100 games for Chelsea before going to China, while Hulk had a great career at Porto and Zenit, scoring prolifically at both clubs. Elkeson is a bit more of an unknown, however. He has spent a lot of his career in China, where he has been prolific; he has scored 88 goals in 131 games for Guangzhou and SIPG combined. He also has 29 goals from 56 ACL games, demonstrating that while he isn't as famous as the other two, he is just as much of a threat at this level.
Odil Ahmedov is SIPG's Asian import player, with 92 caps and 18 goals for Uzbekistan, including in the most recent Asian Cup. He had a good career in Russia before going to China.  Other than these import players, SIPG have a fairly young squad of Chinese players, with a fair few sporting low numbers of national team caps. The standout Chinese players seem to be Yan Junling, the keeper for the Chinese national team, and Yu Hai, who has 71 caps for China and 11 goals, despite playing at left back.
Given the strength of SIPG going forward, it is likely that we will be forced to sit deep and hit them hard on the counter, particularly given that their defensive line does not boast the quality of their attacking line-up. This is quite likely given that they won the league despite conceding 33 goals in 30 games. It does help that the finished with 77 goals, however.
Ulsan Hyundai
No previous games.
Record against Korean opposition:
Wins: 3 (50%)
Draws: 1 (17%)
Losses: 2 (33%)
Ulsan Hyundai came third in the K-League last season and advanced into the ACL group stage by defeating Malaysian club Perak FC in a play-off. That was a comfortable 5-1 win. The only other game they've played this season was a 2-1 win over Suwon Bluewings.
The main attacking player for Ulsan is Junior Negrao, a journeyman Brazilian striker who scored 22 in 32 games last season, making him the league's third highest scorer. The club's other 39 goals last season were spread among a variety of players, with no one else cracking ten goals for the season. Dave Bulthuis is one of their other foreign players who is worth paying attention to: the Dutch centre back was starting regularly for Heerenveen in the Dutch top flight as recently as November, and thus comes with a good pedigree.
However, it is in their domestic talent that Ulsan really shine. Ulsan can boast 211 caps across the 7 players who have played for the Korean national team. Lee Keun-ho has 84 of those caps, scoring 19 times for Korea as a forward. He won the ACL with Ulsan in 2012 and has now come back to the club. Keen watchers of German football might be familiar with Park Joo-ho, who plays as a left-back for the Korean national team. He spent 5 years in the Bundesliga with Mainz and Dortmund before returning to Korea last year to play for Ulsan. Finally, there's Kim Yong-dae, who has 21 national team caps as a goalkeeper. Wikipedia says that he is nicknamed Yong Der Sar, which should give you some idea of the quality Korean fans think he has.
The Schedule
6/03/19 – Sydney FC vs Ulsan Hyundai
13/03/19 – Kawasaki Frontale vs Sydney FC
10/04/19 – Sydney FC vs Shanghai SIPG
23/04/19 – Shanghai SIPG vs Sydney FC
7/05/19 – Ulsan Hyundai vs Sydney FC
21/05/19 – Sydney FC vs Kawasaki Frontale
We have some real benefits with this schedule. On paper Ulsan is the weakest team in the group so playing them at home first might be a good opportunity for us to set ourselves up well with a win. Playing the group's strongest team in Kawasaki second up also is a bit of a benefit to us because they will play on the weekend before the game, while we will have no game that weekend due to FFA scheduling.
I also think playing Kawasaki on the final day, particularly at home, could be hugely beneficial to us. If they have qualification wrapped up by then, it may be a great opportunity for us to take advantage of a side with little to play for, and potentially some second string players. That is all dependent on how close the group is, however, and we may potentially find ourselves n a situation where Kawasaki need a win to progress or to win the group.
The Squad
This squad obviously doesn't need much of an introduction, but there are a few question marks that hang over how Corica wants to play it. De Jong will come back from injury just in time to be available for at least most of the ACL, but there's a real risk that his body won't react well to all the flying that he would be asked to do. It's possible Corica will want to save De Jong for the latter stages of the ACL, while keeping him fit by playing him in the League. Alternatively, De Jong may just play the last two home games. We have other options up front, with Ivanovic, Retre and De Silva all available for rotation. Expect Austin to also get some time off the bench, either in the ACL or in the League.
Also up front, it is worth knowing that Reza now plays a crucial role. He was clearly brought in to ensure that we could use the +1 foreigner spot in the ACL and, as such, it is hard to see Corica not playing him. You'd think he is quite likely to partner either Le Fondre or Brosque here, depending on how tired the Englishman is and how congested our fixtures are. In recent ACL campaigns we've had quite a physical frontline and that has served us well, so it will be interesting to see how the Asian defences cope with our more speed and finesse-focussed current line-up.
One of the foreign players had to miss out and Corica settled on leaving out Van der Linden. It's hard to imagine too many people were surprised by this decision given that our defence has been in good form without him and we have four Australians capable of playing centre back. The bigger question will be how Corica juggles playing commitments. Wilkinson will probably start all of the games in both the League and the ACL, but it is easy to see Corica alternating between Calver and Warland as Wilkinson's partner.
At right back, it feels like Grant would be capable of playing every ACL and League game, but there may come a time where Corica feels like Grant needs a rest. In those situations, you'd think that Tratt would be a good chance of coming in at right back, unless Corica wants the extra defensive solidity of Calver. Left back remains more of a problematic spot and Zullo may not be capable of seeing out all of the ACL and League games every week. Given that Calver was put in there while Zullo served a suspension, Corica may see Calver as his best back-up there too.
Meanwhile in midfield, O'Neill and Brillante will no doubt require a rest at some point, and Caceres seems like the only real natural cover we have for them. Devlin may end up with some time in the ACL or in the League, which would be a great opportunity for him, though Corica seems to be more interested in playing him in a more advanced role.
Ultimately, it feels like this is one of the weaker squads that we've attacked the ACL with in recent years, but at the same time it also feels like we have more depth than we have had in recent seasons. The fact that we are unlikely to win the league from this position may be a bit of a blessing in disguise, as it may allow us to focus a little bit more on the early games of the ACL campaign safe in the knowledge that we aren't throwing anything away. Corica will be faced with an interesting balancing act, whatever he decides to do.
Discuss this post and our ACL campaign with other Sydney FC fans on the forum
Credit: The above photo was taken from the Sydney FC club's website here: https://www.sydneyfc.com/news/sky-blues-drawn-against-chinese-powerhouse