A-League Round 21
Sydney FC 2 – 0 Adelaide
Leichhardt Oval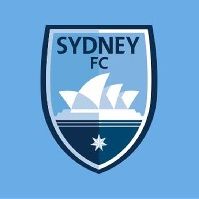 Friday 1st March 2019
Kick off: 7:50pm
Match Review
Discuss this game on the forum here
First off, vote in the SFCU player of the season poll here
In Summary
We've had some flat performances recently and we've really been looking for one of those games that proves we deserve to be in second place on the table. This feels like that performance. We played well for much of the game, restricted our opponents' chances, and walked away comfortable 2-0 winners.
The game started well, with lots of chances created. It was clear from the outset that Reza was a man on a mission: he had come close once or twice in previous games, but it was clear that he was determined to get it in the net this time. The Iranian had a good chance early on that didn't quite find its way in, but then in the 14th minute he opened the scoring. This goal was absolutely spectacular. Reza started the move by coming deep on the right, passing forward to Caceres. Caceres passed it out wide to Grant, who chipped the defender to set Reza up. Reza left it for Le Fondre, who played it softly to Reza, who had now run into the box. Reza calmly took it on his left foot and nutmegged the keeper. It was absolutely glorious stuff and very reminiscent of Bobo's team goal from 2017.
Our attack was really clicking the whole first half. Ninkovic was back to his absolute best, putting great balls in or spraying them wide for Zullo. His footwork was also a class above. Whatever he was doing, Adelaide had no answer. This may have been his best performance of the season.
Reza almost had another goal shortly after the first, but Izzo was able to just get a touch onto it that caused it to deflect off the post. In terms of attacking play, Le Fondre also deserves a lot of credit, as his speed and willingness to unselfishly play with Reza really caused a makeshift Adelaide defence a lot of trouble. It's great to see them really working well together just before the ACL campaign.
Adelaide almost pulled one back right on half time. Redmayne came out to close down Blackwood, who chipped our keeper. However, Wilkinson was on the line, as he so often is, and was able to maintain our 1-0 lead. Throughout the game, Wilkinson was immense at times, and Warland was solid, though he did cause one or two hairy moments.
Adelaide were much improved in the second half, and we didn't really put our foot on the throat. Our opponents came out with a much more attacking attitude, while we were largely content to sit a bit deeper and let them come onto us. Thanks to the centre-backs in particular and our hard-working midfield, Adelaide still never really looked like scoring. It is worth noting that, while he had another good game, Grant was out of position pretty regularly and allowed Goodwin to put in some really dangerous crosses.
Our attacking was largely reduced to quick counters, which worked fairly well at times but never caused any massive issues for Adelaide. It was clear that we needed substitutes, but remarkably, even though we have a game on Wednesday, Corica waited until after the 70th minute to make any changes at all. In the end Le Fondre and Reza both got a short rest and we can only hope that they are up for another game mid-week. Ivanovic coming on really injected some quick and fresh legs into the squad, and the same can be said of Devlin.
With the game drawing to a close, Adelaide were throwing absolutely everything at us. This allowed us to get into some great scoring opportunities through counter attacks, with O'Neill in particular regularly bursting from midfield. In the third minute of injury time, we had just such an opportunity. O'Neill spread it to the right to Devlin, who slotted it expertly past Izzo to seal the win. Devlin wheeled off straight to the crowd and all the players, even Redmayne, sprinted over and joined him.
Then the fence gave way.
This event will go down in Cove folklore, just like the Newcastle fence breaking and the pitch invasion in the 3-2 derby win. There's nothing quite like an academy graduate coming on as a sub and scoring his first goal right in front of the Cove.
You can view the match highlights here:
https://www.a-league.com.au/video/full-time-highlights-sydney-fc-v-adelaide-united-2
3 things we learned
If you've read this far, go and vote in the SFCU player of the season poll
Reza and Le Fondre are starting to click. These two were linking up really well to stretch defences and provide each other with support last night. As one of them drifted wider, they started to pull the defence out of position. This helped to create space between the centre backs which the other was able to take advantage of. Both players were also very effective on the counter and, as they continue to look for each other more and more, I'm sure our counters will be even more effective.
O'Neill is a complete central midfielder. We've known for years now that O'Neill is one of the best midfielders in the competition. Last night showed why. His defensive work and ability to break up play was great and it felt like he was everywhere all at once whenever Adelaide looked to break. What may have gone less appreciated was his work in attack. We have struggled to connect our midfield and defence to attack this season, but O'Neill made some lung-busting runs, particularly late in the game, where he was able to bring the ball with him and lay it off. This was one of his best games that I can remember in a while.
The young players coming through should make us optimistic. Corica seems to have made it a goal to use our academy (having Stanton as an assistant probably helps from that perspective). We have seen what Ivanovic can offer this season and this game gave Devlin a chance to shine. For those who aren't aware of him as a player, Devlin typically plays across the attacking midfield line (often at 10 for the NPL team) or in the centre of the park. Devlin originally played for the WSW academy before joining our set up in 2017, where he has thrived in the NPL and NYL teams. His good passing range and footwork were noticeable at that level and his finish yesterday shows he can contribute with goals as well.
Post-match Statistics
Sydney FC kept their 5th clean sheet in the last 8 games and their 8th clean sheet this season across all competitions.
With Reza Ghoochannejad and Cameron Devlin both scoring their first goals, Sydney FC have now had 13 players score in the league this season, and 15 across all competitions. Cameron Devlin was also the 95th competitive goalscorer for Sydney FC.
This was Andrew Redmayne's 50th A-League game for Sydney FC. He has also played 10 FFA Cup and 6 ACL games for the club.
Sydney FC now have a record of 5 wins, 2 draws and 1 loss against Adelaide coach Marco Kurz.
Note: Appearances and goals only include league games, finals, FFA Cup, OFC and AFC Champions League and Club World Cup.