A-League Round 20 – Preview
Wellington Phoenix vs Sydney FC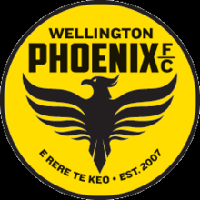 Campbelltown Stadium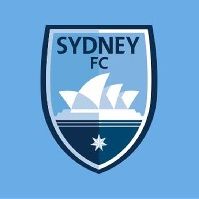 Saturday 23rd February 2019
Kick off: 5:35pm
Match Preview
Discuss this game on the forum here
At the start of the season, no one would have predicted that this match would seem to have so much riding on it. Yet, with only 1 point from 2 easy games, the pressure is starting to mount here, and we really need not just a win, but a win with a strong performance. Standing in our way is the surprise package of the season in Wellington Phoenix. One thing we might have going for us is that this game is being played in Campbelltown, meaning that we should hopefully get a decent crowd.
The Phoenix have only 5 points from their last 12 games, but they have been going through some tough fixtures. They lost to league leaders Perth and took a point from Victory in that time, along with a win over City and a draw with Newcastle. That point against Victory was perhaps the most impressive performance of their recent run, however, as they really deserved to get the three points out of that game.
The goals have dried up a bit for the Phoenix, however, with only 3 goals in their last 5 games. Williams scored two of those and Krishna scored the other. It's Wellington's three at the back approach which has allowed them to perform so well against the top sides, however, with their full backs, particularly the exciting Cacace, bombing forward in support. With Taylor anchoring their backline, they pose a formidable defensive line that might put our scoring streak at risk.
Our performances in the last two games have been disappointing, but to some extent we seem to be a bit stuck with this system. It is hard to see Corica playing only one of Reza and Le Fondre and so we are pretty much committed to playing two up front. We could switch to a 4-4-2 diamond, but it is hard to see Corica wanting to change things so drastically, even though it would probably get the best out of Ninkovic. It will be interesting to see if anything changes once De Jong is back (again).
In terms of changes, we will have De Silva and Retre back and Ivanovic received more game time against Central Coast, so we will have some competition for the right winger slot. I think a lot of people would agree with me in hoping that Ivanovic starts, simply because he has a great tendency to run at defenders and isn't as wasteful as De Silva often is. It is hard to see too many other changes occurring, but you could imagine maybe dropping Brillante for Caceres to add a bit of forward momentum through the middle.
I think we will line up like this:
The Cove Express details can be found here:
Saturday sees the closest Nix away game we will ever play. We have the home city advantage so there's no excuse to not…

Posted by The Cove on Monday, February 18, 2019
Previous Matches
Head-to-Head
Wins: 20 (54.1%)
Draws: 4 (10.8%)
Losses: 13 (35.1%)
Sydney FC record at Campbelltown Stadium
Wins: 0 (0%)
Draws: 1 (100%)
Losses: 0 (0%)
Last 5 Matches
23/01/19 – Wellington 0 – 1 Sydney FC
https://www.a-league.com.au/video/full-time-highlights-wellington-phoenix-v-sydney-fc-0
8/12/18 – Sydney FC 1 – 3 Wellington:
2/2/18 – Sydney FC 4 – 0 Wellington
23/12/17 – Wellington 1 – 4 Sydney FC
15/10/17 – Sydney FC 3 – 2 Wellington
Records
Biggest Win – 6 goals:
19/01/13 – Sydney FC 7 – 1 Wellington
Biggest Loss – 2 goals:
5 occasions: 4/1/12, 6/10/12, 20/12/14, 12/03/16, 8/12/18*
*Note: We did lose by 3 goals in a pre-season cup match in 2007-08 but I do not count this as a competitive fixture.
Most Goals in a Game – 8 goals:
19/01/13 – Sydney FC 7 – 1 Wellington
Most Appearances vs Phoenix – Alex Brosque (22)*
Most Goals vs Phoenix – Bobo (7)
Key Statistics
Sydney FC have played 1 previous competitive game at Campbelltown Stadium, a 1-1 draw with Perth Glory in January 2012. Rhyan Grant is the only player who played that day still in our squad. Sydney also played 2 pre-season cup games at Campbelltown Stadium, both of them wins.
Sydney FC have scored in each of the last 10 games against Wellington.
This fixture has been played in Sydney 18 times and there has only been 1 draw in those games.
Note: Appearances and goals only include league games, finals, FFA Cup, OFC and AFC Champions League and Club World Cup.