A-League Round 19
Sydney FC 1 – 1 Central Coast
Leichhardt Oval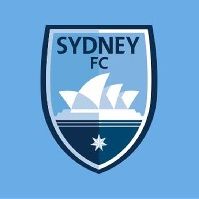 Sunday 17th February 2019
Kick off: 5:00pm
Match Review
Discuss this game on the forum here
First off, vote in the SFCU player of the season poll here
In Summary
Following on from the loss to Brisbane last weekend, this was a tough result to take. A great crowd at a sweltering Leichhardt Oval turned up to watch a disappointing performance from players who looked short on ideas and unable to put the ball in the back of the net. We got a point, but it absolutely feels like a loss.
The game started well with Milos Ninkovic and Michael Zullo playing well together. The Serbian playmaker showed some good form this game, comfortably our most creative asset, and his balls into the box were setting us up well at times. In fact, our best early chance came from Ninkovic. He received the ball from the right-hand side and shot at the right of goal, with the keeper completely beaten. The ball cannoned back off the post and Ninkovic got onto the rebound. Unfortunately, he was unable to put the follow-up on target. You have to wonder what could have been if that had gone in.
We were playing well in the early stages of the game, with Rhyan Grant providing some good impetus from right back and Brandon O'Neill bossing things in the middle of the park. We really restricted Central Coast to very few chances this game and I think the performance of Ben Warland has gone a bit unnoticed. I feel like he made some good tackles and interceptions early on to keep us on the front foot.
That all changed with the Central Coast goal, however. The corner came from the hill side and found its way to Aidan O'Neill. There were no defenders between O'Neill and the net and he struck the ball past Andrew Redmayne, who did well just to get a glove on it but couldn't keep it out. The way that our players were all sucked in to following the bulk of the Central Coast players and leaving a couple of them unmarked on the far post was just downright poor. Central Coast executed that brilliantly and our players really need to take a good look at themselves for allowing that to happen.
The goal really took the wind out of our players and our productivity slowed massively. Anthony Caceres, playing at right wing, didn't offer much going forward and neither did Joshua Brillante. You have to think that Luke Ivanovic will take that right wing slot starting next week, unless Corica chooses to go back to Daniel De Silva. Our players were looking to pass instead of shoot for a lot of the rest of the first half and just didn't look like scoring. Even Grant and Zullo weren't offering as much.
The second half started better, with a lot more forward pressure. Central Coast barely got a look-in for the whole hal0f and were often playing with eleven men inside the box. That seemed to completely baffle our players though, as they just continued to pass it around, but not in a way that might actually stretch play. Things changed somewhat when Alex Brosque came on up front. He was exactly what we were calling out for – someone who was just going to force something to happen one way or another.
That something happened to come in the form of earning a penalty. In the 75th minute, with hope starting to fade, there was an arm into Brosque's back and the referee gave a penalty. Other teams' fans have stated that this was soft, but it certainly seemed clear at the time and there was clearly contact there. Anyway, Adam Le Fondre stepped up and did the business by putting it in the back of the net to make it 1-1.
By this point the Central Coast players were playing for the draw, including some absolutely outrageous time-wasting that went unpunished. We had some momentum, however, and the combination of Ninkovic and Zullo down the left was on song as ball after ball kept coming into the box. We got on the end of some of these crosses, but we couldn't make them count. As a repeat from some of our troubles earlier this season, our crosses tended to be too high for the people on the end of them.
In the dying moments of the game, Ninkovic had a superb chance. He found himself with only the keeper to beat from the left-hand side, but he shot it rather tamely right at Kennedy. It just summarised the night – we couldn't shoot well at all and never looked like we were going to win it. The next game against Wellington in Campbelltown is shaping up as a big test.
You can view the match highlights here:
https://www.a-league.com.au/video/full-time-highlights-sydney-fc-v-central-coast-mariners-1
3 things we learned
If you've read this far, vote in the SFCU player of the season poll here
This formation just isn't working. I've said in previous match reports that I think we have played our best football when we have shifted to a 4-2-3-1, as it gets the most out of our creative players while also giving us the extra player in midfield. This game shows the serious deficiencies with our current flat 4-4-2. Reza and Le Fondre just weren't able to support each other much. Ninkovic was having a good game but could only provide anything on one side of the pitch. Our midfielders had no options going forward and, when they went forward themselves, our midfield was more exposed. Assuming that we want to stick with 2 up front, this squad is much better suited to something like a 4-4-2 diamond where we can play Ninkovic in behind and have one of the midfielders playing a bit higher up the pitch.
Shooting is how you score goals. I'm just writing that because it's important for the players to remember. It seemed like every time we had a decent chance we decided to try to walk it in rather than actually taking the keeper on. This was particularly frustrating towards the end of the game when we had Kennedy looking directly into the sun, making him vulnerable to shots from our left-sided players.
Our corners really need work. Throughout most of this season our corners have actually been alright. We have tended to take short crosses, often to O'Neill or Zullo, who will then cross it into the box from a better angle. This game, however, we just kept putting corners into the box and we barely ever beat the first man. On those occasions when we did beat the first man, we tended to lose out in any contest in the air. It was immensely frustrating to watch and, with just a bit more work, we could re-open that particular avenue to goal.
Post-match Statistics
If you include his 2 games as caretaker manager, Steve Corica has now managed 21 regular season A-League games, which is equal to Pierre Littbarski and Terry Butcher. Corica has a 52% win rate, while Littbarski had a 48% win rate and Butcher had a 38% win rate in those regular season games.
This was Sydney FC's first draw since we played Newcastle Jets in Round 4 on 10/11/18.
The club's scoring streak has now reached 25 straight games, going back to the semi-final last season. With 49 goals in those 25 games, that is an average of 1.96 goals per game.
Note: Appearances and goals only include league games, finals, FFA Cup, OFC and AFC Champions League and Club World Cup.
Discuss this game on the forum here
The above picture is from the Sydney FC Match Report