A-League Round 19 – Preview
Sydney FC vs Central Coast
Leichhardt Oval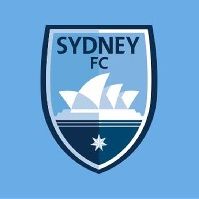 Sunday 17th February 2019
Kick off: 5:00pm
Match Preview
Discuss this game on the forum here
I wasn't able to put up a review of our match against Brisbane, so let me just say this: the performance was as complacent and boring as I can imagine. We have played with that same sort of complacency a number of times this year, but we have always found a way to win. This time, though, we just did not turn up at all and you could see the frustration in the players' reactions throughout the game. We looked short on ideas at times and yet again our passing just didn't look at all as good as it did under Arnie. We can only hope that Corica is able to get the players fired up for this game, because we cannot afford more performances like the previous one. Already winning the league looks impossible, and we don't want to give up second place too.
Thankfully after that performance we have a game against Central Coast where we can really get some form back. Central Coast still only have the one win this season, though their performances are better than that fact might lead you to think. Hoole has been in good form, with 3 goals in the last 3 games and in Millar they have one of the best attacking right backs in the competition. Regardless, there is a real lack of confidence in this side and they are prone to throwing away even strong leads, as they did when going 2-0 up against Melbourne, only to lose 3-2. With Rowles out as well, their backline will be ever more makeshift than usual.
However, as noted above, we have struggled with complacency this season and we really have to combat that here. We need to improve the amount that we get our wide players on the ball and the speed of our ball movement in midfield to enable our counter-attacks. Some players have been particularly guilty on both counts, namely Daniel De Silva, who often chooses to do step-overs instead of playing the ball quickly to his teammates. De Silva will not be available for this game given that he is on loan from Central Coast and can't play against his parent club.
This hole on the right will hopefully be open for the returning Luke Ivanovic to fill. He has looked sharp in his opportunities this season and his youthful enthusiasm would be just the sort of thing we need to ward off that complacency. The other possible option there is Paulo Retre, but Ivanovic deserves the opportunity to make the spot his own. While it seems unlikely that Corica will make any other changes, there may be an argument for Anthony Caceres to come in for Joshua Brillante, who has just looked a bit rudderless this season. He made some good runs into the box last week, but his passing has been pedestrian and error-prone. Caceres would add some fresh legs into midfield and let Brillante know that he can't expect to just waltz into the midfield position every week without competition.
I see us lining up as follows:
The Cove pre-drinks are at the Orange Grove Hotel and the Royal Hotel Leichhardt:
https://www.facebook.com/TheCove23/photos/a.376447625769306/2096799537067431/
Previous Matches
Head-to-Head
Wins: 21 (50.0%)
Draws: 9 (21.4%)
Losses: 12 (28.6%)
Sydney FC record at Leichhardt Oval
Wins: 1 (100%)
Draws: 0 (0%)
Losses: 0 (0%)
Last 5 Matches
4/01/19 – Sydney FC 5 – 2 Central Coast
https://www.youtube.com/watch?v=WQZn2nHS6BY
1/12/18 – Central Coast 1 – 2 Sydney FC
24/03/18 – Central Coast 1 – 2 Sydney FC
20/01/18 – Sydney FC 1 – 1 Central Coast
10/11/17 – Central Coast 2 – 0 Sydney FC
Records
Biggest Win – 4 goals:
5/11/05 – Central Coast 1 – 5 Sydney FC
24/01/15 – Central Coast 1 – 5 Sydney FC
15/10/16 – Sydney FC 4 – 0 Central Coast
Biggest Loss – 5 goals:
3/11/12 – Central Coast 7 – 2 Sydney FC
Most Goals in a Game – 9 goals:
22/12/07 – Central Coast 4 – 5 Sydney FC
3/11/12 – Central Coast 7 – 2 Sydney FC
Most Appearances vs CCM – Alex Brosque (24)*
Most Goals vs CCM – Alex Brosque (10)*
Key Statistics
Milos Ninkovic and Brandon O'Neill both overtook Steve Corica for competitive appearances in the previous game; they both have 121 appearances now, putting them equal 7th in the all time appearance makers list.
Sydney FC's only previous appearance at Leichhardt Oval was a 2-0 win over Melbourne City in the 2017 FFA Cup. Jordy Buijs and Alex Brosque scored that day.
Sydney FC's opponents have scored 2+ goals 9 times this season. This is tied with the number of domestic games where this happened in 2016-17 and 2017-18 combined (1 time in 2016-17 and 8 times in 2017-18).
Note: Appearances and goals only include league games, finals, FFA Cup, OFC and AFC Champions League and Club World Cup.