A-League Round 18 – Preview
Brisbane Roar vs Sydney FC
Lang Park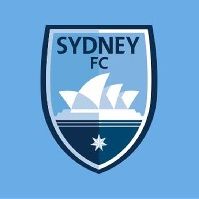 Friday 8th February 2019
Kick off: 7:50pm
Match Preview
Discuss this game on the forum here
Last time we met Brisbane Roar they had just replaced John Aloisi with Darren Davies and Brisbane made it hard for us, but we still came away with the 3 points. Davies has faced 7 games since then and only has 3 points, all draws. Regardless, we don't want to be complacent here.
Taggart and Young have been the two brightest sparks for Roar this season, and Young is suspended for this game after putting a big hit on Goodwin in the Roar's remarkable 4-3 loss. This is good news for us, given how good Young was in our previous game. Roar will also be without Ingham. For this reason, we should be facing a fairly uncertain Roar backline and our attack will be well placed to take advantage of that. In addition to Taggart, Roar also have the evergreen Henrique and the young Wenzel-Halls in attack, who just scored his first A-League goal last week.
We can expect some changes on our end this time around. Reza will most likely at least be on the bench, and probably even starting. Zullo will be back into the starting line-up as well. This leaves Calver to compete with van der Linden for the defensive player on the bench, as Warland and Wilkinson make a formidable pairing at the back. No word on if either Brosque or Ivanovic will be available for selection, except that Ivanovic's injury may not be as bad as it looked and he was only taken off as a precaution.
Given Roar's defensive frailties, you'd think that Corica would want to start with a 4-4-2 with Reza and Le Fondre up front together so that they can start to develop that crucial understanding. Retre seems the most likely started on the right, if last week is any indication, unless Corica is willing to give De Silva another go or if Ivanovic is available for selection.
Given these changes, I believe we will line up like this: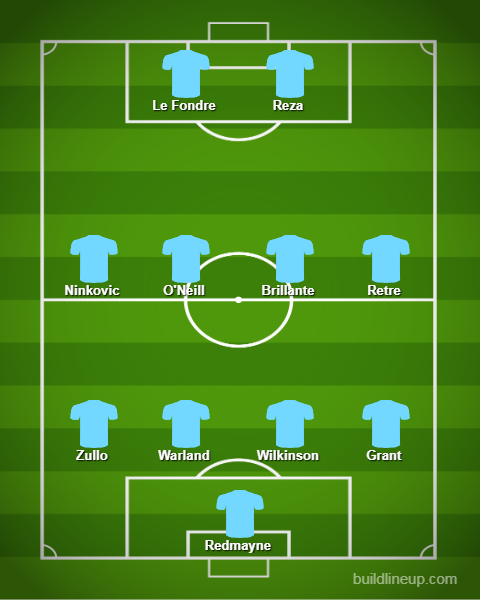 Previous Matches
Head-to-Head
Wins: 13 (31.0%)
Draws: 13 (31.0%)
Losses: 16 (38.1%)
Sydney FC record at Lang Park
Wins: 4 (20.0%)
Draws: 5 (25.0%)
Losses: 11 (55.0%)
Last 5 Matches
29/12/18 – Sydney FC 2 – 1 Brisbane Roar
https://www.youtube.com/watch?v=CDsDKEd2VC0
17/03/18 – Sydney FC 1 – 2 Brisbane Roar
08/01/18 – Brisbane Roar 0 – 3 Sydney FC
25/11/17 – Sydney FC 3 – 1 Brisbane Roar
03/02/17 – Brisbane Roar 0 – 0 Sydney FC
Records
Biggest Win – 3 goals (2 games):
24/11/06 – Sydney FC 3 – 0 Brisbane Roar
08/01/18 – Brisbane Roar 0 – 3 Sydney FC
Biggest Loss – 4 goals:
19/10/13 – Brisbane Roar 4 – 0 Sydney FC
Most Goals in a Game – 9 goals:
15/03/15 – Sydney FC 5 – 4 Brisbane Roar
Most Appearances vs Brisbane Roar – Alex Brosque (26)*
Most Goals vs Brisbane Roar – Alessandro Del Piero, Alex Brosque* (5)
Key Statistics
It has been 13 games since Sydney FC last played out a draw.
Out of all of the grounds still used in the A-League, Lang Park is the place where Sydney FC have the worst away record – Sydney have won only 20% of games there.
Sydney FC have only dropped two points to teams outside the top 6 this season.
Note: These statistics only include league games, finals, FFA Cup, OFC and AFC Champions League and Club World Cup, unless otherwise stated.