A-League Round 16
Sydney FC 2 – 0 Melbourne City
Jubilee Oval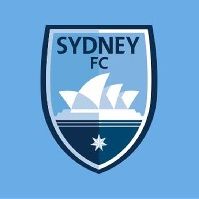 Sunday 3rd February 2019
Kick off: 5:00pm
Match Review
Discuss this game on the forum here
First off, vote in the SFCU player of the season poll here
In Summary
This game took a while to get going, but boy did it deliver on the excitement in the end! Sydney FC walk away with a satisfying 2-0 win, but on another day it could have been anywhere from 1-1 to 4-0. Either way, the original sky blue team walks away with the points.
There were some changes to the starting line-up this game, some enforced and some clearly just Corica experimenting. Michael Zullo was out suspended, so interestingly Aaron Calver started at left back. Even though he was playing out of position, Calver had a really good game defensively and he deserves massive credit for that. Most excitingly though, Luke Ivanovic started on the right instead of Daniel De Silva, showing that Corica is willing to reward great form off the bench.
It is hard to think of a better start to the game. Milos Ninkovic, playing as the sole creator in attack, made a run inside from the left. The Serbian playmaker put in a short ball to Luke Ivanovic, who set himself up with his right foot and slotted home maturely with his left. Ivanovic had started play with his back to goal and was able to turn while receiving it, demonstrating some good technical ability and control. It was an absolutely brilliant moment for the young academy graduate and the crowd went wild. There's nothing quite like seeing one of your own getting off the mark.
Unfortunately, Luke Ivanovic suffered two injury blows which culminated in him coming off. Firstly, he took a blow to the head that caused him to have it bandaged up for the rest of his time on the park. Secondly, he went down clutching his leg and had to limp off to be replaced by new recruit Mitch Austin. Whether it was being rattled by a forced change or just unrelated matters, we started to let City into the game more and more. Our press wasn't as intense and City started to force some small chances. Rhyan Grant was doing a great job cutting out balls from the left, however, and our centre backs were equal to any other balls into the box.
Our forward momentum slowed somewhat, despite the best efforts of Milos Ninkovic, who was playing very well. Right at the end of the half Paulo Retre almost succeeded in squeezing a ball in past Galekovic, but the keeper just managed to keep it out. Brandon O'Neill had sprayed the ball wide for Rhyan Grant in the first place to set up the chance, and it is worth noting that once again O'Neill was imperious in midfield.
City started the second half as the stronger team but were largely reduced to shooting from range and, though the back four got in the way of most of the shots, there was one rocket from Griffiths that Andrew Redmayne was forced to leap up to tap over. His later heroics have obviously received most of the attention, but he deserves massive credit for this save at full stretch.
As City started to drive forward, we started to pick up more and more chances on the counter. Mitch Austin was causing real troubles with his pace, though his tendency to drift offside really broke up a lot of promising opportunities. In fact Austin had probably the best scoring opportunity of the game. Adam Le Fondre managed to break through City's defence and fire a shot on goal. Galekovic could only deflect away and it went right into the path of Austin. Austin had an open net but managed to hit the post and it tamely bounced back to the keeper, who held it.
This almost proved costly for Sydney FC, as shortly afterwards Milos Ninkovic pulled down one of the City players in the box. Replays show a tug of the shirt and there was enough there to give a penalty. McGree stepped up to take the penalty, but Andrew Redmayne psyched him out perfectly. Redmayne stood closer to one side of the goal, then pretended to jump in the opposite direction. McGree was completely fooled by this and shot it straight at the diving Redmayne, who was able to deflect it away well for his fourth penalty save of the season.
Not long after this, the game was settled. Milos Ninkovic put a great ball forward from midfield for Adam Le Fondre, who ran onto it. He found himself a good shooting angle through some great footwork and then put it past Galekovic to seal the win by making it 2-0.
You can view the match highlights here:
https://www.a-league.com.au/video/full-time-highlights-sydney-fc-v-melbourne-city-0
3 things we learned
If you've read this far, vote in the SFCU player of the season poll here
Rhyan Grant is the best he has ever been. What more can we say about the man who has given us ten years of loyalty? He spent the whole game motoring up and down the right, and the dynamism he provided made a massive difference. He kept Berengeur quiet all game, limiting City's creativity. In addition to the engine we all know, he put on a real display of his hugely improved technique in this game. He flicked the ball over a press then ran onto it a couple of times and his dribbling in general has improved out of sight. He is an absolute joy to watch these days.
Ben Warland will probably keep his starting spot. Towards the end of last season it became clear that we were looking to use Ben Warland as our clear third choice centre-back and then, with Jordy Buijs leaving, the possibility of using him as Alex Wilkinson's partner came up. Given his last few performances, it is easy to see why. He is a calm head who just does what needs to be done and he has enough speed to cover well if things go wrong. Being left footed also helps with distribution. He hasn't made many errors since coming back in (only one big one against Victory) and if he can keep that up, it will be hard to drop him.
Luke Ivanovic provides a lot to this attack. Sometimes players will look good coming off the bench against tired defences, but will then struggle when starting. Luke Ivanovic, however, was contributing from the very outset. He was willing to run at defenders, unlike one or two of our other attacking options, and his finish was clean for someone who was under pressure from the defence. His speed was useful when we hit on the counter and he had a good positional sense as well. Hopefully his injury is only minor and he gets straight back into it.
Post-match Statistics
Adam Le Fondre scored his 15th goal of the season (12 League, 3 Cup). This puts him equal 12th on the club's all-time scoring charts, equal with Adrian Mierzejewski and 1 behind Marc Janko.
Mitch Austin was the 24th player Sydney FC have used this season. Luke Ivanovic became the 11th unique goalscorer.
Sydney FC now have 3 cleansheets in the last 4 games, having previously gone 10 games without keeping one.
Jubilee Stadium has been a good hunting ground for Sydney FC. The club's overall win percentage at Kogarah is now 75% (6 wins, 2 losses, 0 draws).
Note: Appearances and goals only include league games, finals, FFA Cup, OFC and AFC Champions League and Club World Cup.