A-League Round 17 – Preview
Sydney FC vs Melbourne City
Jubilee Oval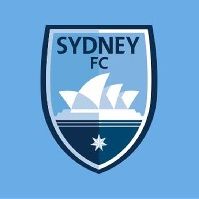 Sunday 3rd February 2019
Kick off: 5:00pm
Match Preview
Discuss this game on the forum here
Match Preview
Melbourne City haven't exactly been making a lot of noises on the park this season, but still they sit in 4th place with 27 points. The most noteworthy thing from their season so far has been the shutting out of Bruno Fornaroli from the matchday squad. It now looks like they will bring in Jamie Maclaren as his replacement, but he isn't likely to be available to play us on the weekend. City have been scoring their goals from all over the park, and weirdly Richard De Laet has been in a fine vein of scoring form lately, picking up two against Wests.
The challenge for Corica will be picking the lads up after the loss on the weekend and getting them to look for revenge here. This was something that we exceeded at in Arnold's last two seasons. It is worth noting that we have won the next game after each of the 4 previous losses under Corica (3 league and the FFA Cup final). That indicates that he can keep the squad mentally prepared and we can only hope that continues.
With all of our injuries and suspension issues, it was inevitable that yet again we would be forced into a change. This time Michael Zullo has picked up his 5th yellow card of the season, leaving us with a hole to fill in the position we are least capable of filling. Siem De Jong and Anthony Caceres will also be unavailable here through their ongoing injuries, though thankfully both should be ready by the time the Asian Champions' League rolls around.
On the plus side, we have Rhyan Grant and new signing Reza Ghoochannejhad available for selection. Grant will provide us some much needed width on the right and Reza will probably start on the bench and play in the impact substitute role. That makes me think that Alex Brosque might find a starting position this week, assuming he has pulled up okay after his brief injury. Jop van der Linden will be available to at least appear on the bench and even if he isn't likely to play much more this season, it is still good to have some more depth. Jacob Tratt is also available and he will likely be challenging Jop for that bench spot. Given the wage that Jop is on, it is likely that he would get the nod over Tratt.
With no Zullo, Ben Warland shifting to left back seems like the most likely option, though I guess we could try Tratt there. Warland playing at left back would mean that Alex Wilkinson shifts to the left centre-back position and Aaron Calver slots in at right centre-back. The only other big question is if Corica finds a spot for Luke Ivanovic to start, given his hugely impressive cameos so far this season. However, it seems unlikely at this point, as much as many of us would no doubt love to see it. Hopefully he will get a run or two during the Champions' League period.
Given these things, I believe we will line up as follows: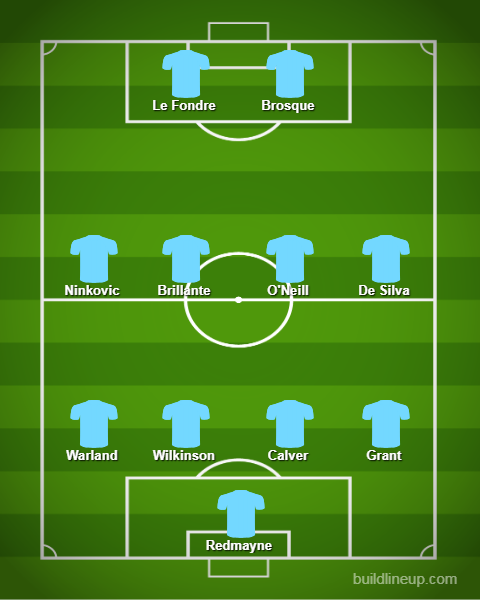 Previous Matches
Head-to-Head
Wins: 12 (42.9%)
Draws: 9 (32.1%)
Losses: 7 (25.0%)
Sydney FC record at Jubilee Oval
Wins: 5 (71.4%)
Draws: 0 (0.0%)
Losses: 2 (28.6%)
Last 5 Matches
2/11/18 – Melbourne City 0 – 3 Sydney FC
10/02/18 – Melbourne City 0 – 4 Sydney FC
15/12/17 – Sydney FC 3 – 1 Melbourne City
3/11/17 – Melbourne City 0 – 1 Sydney FC
13/09/17 – Sydney FC 2 – 0 Melbourne City*
*FFA Cup
Records
Biggest Win – 4 goals:
10/02/18 – Melbourne City 0 – 4 Sydney FC
Biggest Loss – 4 goals:
29/12/11 – Sydney FC 0 – 4 Melbourne Heart
Most Goals in a Game – 4 goals (9 times):
12/02/11, 29/12/11, 17/03/12, 24/02/13, 12/08/14, 2/01/16, 24/02/17, 15/12/17, 10/02/18
Most Appearances vs City – Sebastian Ryall (17)
Most Goals vs City – Bobo (8)
Key Statistics
Milos Ninkovic's goal against Melbourne Victory was his first goal since the Cup game against Avondale in September and his first league goal since he scored against Central Coast last March. That goal also means that Ninkovic has scored against every current A-League club.
Sydney FC have won the last 7 games against Melbourne City. City have scored 1 goal in that time, while Sydney have scored 19.
Sydney FC have scored in each of their last 28 League or Finals games. This is comfortably a club record.
Note: Appearances and goals only include league games, finals, FFA Cup, OFC and AFC Champions League and Club World Cup.