A-League Round 15
Wellington 0 – 1 Sydney FC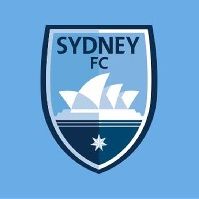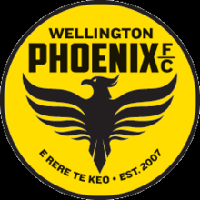 Westpac Stadium
Wednesday 23 January 2019
Kick off: 5:35pm (Sydney time)
Match Review
Discuss this game on the forum here
First off, vote in the SFCU player of the season poll here
In Summary
A truly good team will find a way to win no matter what is thrown a them. In this case we had to win despite two dodgy penalty calls, some atrocious weather conditions in Wellington and a couple of potentially serious injuries.
Thanks to injury and suspension, our line-ups have had to chop and change a fair bit in the last couple of weeks and this time was no exception. Ben Warland made his first start since the August Cup game against Rockdale, while Aaron Calver started at right back in place of the injured Jacob Tratt. Joshua Brillante slotted back into midfield and both Milos Ninkovic and Anthony Caceres started next to Siem De Jong in our attacking midfield. Caceres looked like he was playing as a bit of a 10 at times, often switching with De Jong, who was posted on the right.
The game started as it meant to continue – in controversy. In the 9th minute we put the ball into the box and Fenton went to control it with his body. It just so happened to also very clearly touch his arm, which he also used to control it. Somehow the referee didn't give it straight away and, even more confusingly, the VAR didn't overturn the referee's decision and award the penalty.
We looked very assured in the first half, passing the ball fairly well and putting some decent balls into the box. For the first half we were helped by having the wind at our backs, meaning that the shots were coming in a little harder and clearing the ball was more difficult for the Phoenix defence. As a result the Phoenix were playing on the ground much more and couldn't put in the looped balls that hurt us so badly last time we played. On our side Milos Ninkovic, in particular, seemed to be enjoying himself, putting a lot of balls forward on the ground for Adam Le Fondre to run onto. The Serbian playmaker was looking more and more like himself all through this game.
With Sydney FC on the rise, it was only a matter of time before the goal came and, after a goalmouth scramble, Siem De Jong poked the ball home just as Durante fouled his back leg. Even as the ball was hitting the net, De Jong had his arm up in the air and was clearly in agony. In his post-match press conference Corica said that De Jong heard a crack and we are awaiting scans to see just how bad it is going to be. Daniel De Silva came on in Siem's place on the right wing.
This wasn't the only enforced change in the half, however, as Anthony Caceres went down clutching his leg. He had suffered a calf strain and, while it is unlikely that his injury will be as bad as De Jong's, it is still coming at a terrible time for us as we are robbed of another talented midfielder. Alex Brosque came on in Caceres' place and we reverted to the 4-4-2 we started this season with.
Even though we were running into the wind in the second half, we still were looking alright, if not as dominant as we were in the first half. Adam Le Fondre was willing to try some more shots from range which have proven quite successful for him over the last month or so. His counter-attacks with Alex Brosque and Daniel De Silva looked particularly dangerous.
Most of the second half was much less exciting than the first, though the Phoenix were able to put us under some pressure. Ben Warland made at least one crucial interception that would have been a goal at around the 60 minute mark. We were also forced to deal with a lot of corners, and our centre backs proved up to the task.
However, though the play wasn't as good, the controversy didn't go away. Michael Zullo tackled Taylor in the box and, as he was making the tackle, Taylor elbowed Zullo in the head. After Taylor made this contact, Zullo tangled legs with Taylor and Taylor started to go down. At this point, Taylor decided to put in an Olympic-quality dive and, surprise, surprise, he received the penalty for it. Once again, somehow VAR didn't overturn it and so Zullo not only copped an elbow to the head, but he also gave away a penalty in exchange.
Krishna walked up to take the penalty and Andrew Redmayne, after performing his magnificent dance, put in a superb dive low and to his right to save the Fijian's attempt. This save was as good as two points for us and we were able to dig in for the final minutes of gameplay to keep the result at 1-0.
You can view the match highlights here:
https://www.a-league.com.au/video/full-time-highlights-wellington-phoenix-v-sydney-fc-0
3 things we learned
If you've read this far, go and vote in the SFCU player of the season poll here
We are starting to find some defensive solidity and flexibility. Two clean sheets in a row is a great result, particularly with all of the chopping and changing we have had to do. Warland provides a very calm head at the back and his attributes cover for Wilkinson very nicely. Zullo played noticeably deeper against Wellington and it really meant that Wellington weren't able to beat us the same way they did last time by popping balls over his head. It is great to see a team which has lacked the solidity we had under Arnold reclaim some of that.
Ninkovic can still do his thing when given the space to operate. It's no secret that Ninkovic hasn't been at his best this season, but I feel he put in a great effort this game. I think there were two main reasons for this. Firstly, Wellington really didn't press him that hard, particularly in the second half where he was putting forward some great through-balls. Secondly, none of our players were trying to get too close to him. With Zullo sitting deeper, Ninkovic had more space to operate to his left and once De Jong came off, no one was really trying to play to his right through the centre of the park either. This gave Milos room to drift around a little and he benefited from that.
Redmayne has saved this club numerous times this season. Redmayne has saved this club quite a few points this season and four of those points have been from the penalty spot. There was this penalty save and another one against Brisbane in December. That's 4 points right there, which would be enough to drop us out of the title race and that doesn't even cover the saves from regular play. Thinking further back, Redmayne also saved a crucial penalty against Cairns FC, a game we won 2-1. He has been catching a lot of flack from certain quarters this season but after this performance it is hard to argue that he isn't a very solid choice for any team at this level.
Post-match Statistics
This was the first time that Sydney FC have kept back-to-back clean sheets since 13/04/18 and 17/04/18 against Melbourne and Shanghai Shenhua respectively.
Sydney FC have now scored in each of their ten last games against Wellington.
Sydney FC have played 8 away league games this season and have only lost 1, against Perth earlier in January.
Alex Brosque joins Michael Zullo and Jop van der Linden on 4 yellow cards.
Note: Appearances and goals only include league games, finals, FFA Cup, OFC and AFC Champions League and Club World Cup.