A-League Round 24
Sydney FC 2 – 1 Melbourne
Sydney Cricket Ground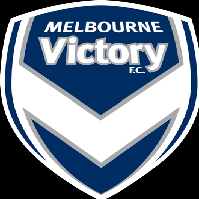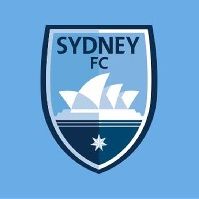 Saturday 6 April 2019
Kick off: 7:50pm
Match Review
Discuss this game on the forum here
First off, vote in the SFCU player of the season poll here
How good did that feel? A last-gasp winner against our biggest rivals in a game that pretty much locks in 2nd place for us. The absolute definition of amazing scenes. The post-game writing has tended to focus on the quality of the pitch, and it was absolutely shocking, but let's try to focus on the superb performances our players put in on Saturday night.
Brillante came back into the starting line-up after his transfer saga wrapped-up. He played like a man who had a point to prove and who wanted to get out on the pitch again to prove that he still deserved a starting spot. Otherwise, Corica named an unchanged line-up, with Brosque keeping his spot over Reza. This probably indicates that Reza will start the next ACL game mid-week.
After the epic tifo display from the Cove (see the above picture provided by forum member sinjin), we dominated the early portions of the play. We looked great on the ball, forming triangles and making incisive runs to put the back four under pressure. The early play was almost immediately rewarded as Le Fondre chipped Melbourne's substitute keeper Acton. Unfortunately, the shot came off the cross-bar and didn't get its deserved reward.
We didn't have to wait long, however, as O'Neill received the ball 30 metres out, shifted the ball onto his left and thundered a strike into the top corner. O'Neill doesn't score many, but almost all his goals are absolute screamers. All up, this was one of O'Neill's best games for the club that I can remember. He has been in superb form the last few months and this game reinforced just how good he can be. He pulled out some amazing tackles, breaking up play well and constantly looking to shoot from range.
Unfortunately, we didn't have this early lead for long. Honda received the ball near the top of the D and sucked in our defenders to open up some space. Barbarouses snuck in and beat Redmayne one-on-one. Melbourne created very little this game and it is telling that one of the few times that they could really bust us apart was a moment of brilliance from one of the top players to play in this league.
Even after the Melbourne goal, we remained the better team. Our fullbacks contributed a lot to this, with Grant running out the entire game and Zullo keeping Deng under constant pressure. Both of them had much improved crossing as well, tending to put in lower crosses rather than floating the crosses in from deep. Zullo had a superb chance mid-way through the half where Grant floated a cross in and ZUllo sprinted then put in a dive full stretch to try to tap the ball in at the back post. This time, Acton was there to stop what would have been a huge goal. Both were also constantly putting in a shift to ensure they were in position at the back, which can sometimes be an afterthought in their games.
The second half was a bit more of an even affair, as Melbourne started to play themselves into the game. That said, they still didn't create too many opportunities. Our defenders deserve huge kudos for keeping things tight at the back for the most part. Toivonen caused us some trouble, sending a shot wide at one point and sitting at the back post constantly looking for crosses. Nevertheless, we managed to keep him quiet throughout the game, something not many other teams in the A-League have done.
Though Brosque had a good game, he didn't create too many opportunities. The same is true of Caceres (who did, admittedly, get the assist for O'Neill's goal). As such, De Jong and Reza came on and once again De Jong had a great impact on our team. His sleek touches make such a difference and he gives the defenders another crucial player to mark, leaving space for others to make themselves available. Reza didn't offer as much, but was always in decent areas and you can't ask for more than that.
The game looked like it was heading for a 1-1 draw, which probably would have been a bit rough on us after our performance. Then in extra time, it happened. Grant nutmegged a defender to get through on the right. He passed it off to De Jong, who had space. He brought the ball just outside the area on the right then found Ninkovic with a cross. Ninkovic had a shot, which took a slight deflection and made its way past Acton into the back of the net. In these sorts of games, it doesn't matter how it happens: the most important thing is to get the ball over the line. We were up 2-1 in extra time and saw out the game brilliantly.
Full credit goes to the Cove, who could be heard brilliantly right around the stadium (even up on the third tier of the new stand) and never stopped singing.
You can view the match highlights here:
https://www.a-league.com.au/video/full-time-highlights-sydney-fc-v-melbourne-victory-2
3 things we learned
If you've read this far, go and vote in the SFCU player of the season poll
It can pay to shoot from range. O'Neill has always been capable of scoring goals from range and this was the perfect example of why it is worth giving it a go sometimes. Brillante has normally been the midfielder who is most willing to take a shot from distance and, even though he doesn't score very many, it still feels like we've missed that threat in recent games. Particularly with an inexperienced keeper in Acton in goals, we were constantly keeping the pressure on by being willing to shoot from outside the box.
Our players can rise for the big games. A bit of a knock on us at times is that our players don't always rise for the big games. This was probably the biggest game of the regular season, however, and demonstrated that our players could get up for it. We looked the better team right from the start and didn't ever look second best on the pitch. We've already had 3 derby wins this season and we can add this as a game that should give us some hope that the players will be up for it going into the finals.
De Jong provides so much class to our attack. Okay, so we already knew this but it is worth emphasising it on the back of the Brisbane game as well. De Jong just adds a touch of class to our attack. Shortly after coming on he put in a magnificent outside of the boot flick around the corner towards the attack. Ultimately it didn't come to anything, but it is the sort of thing that keeps the defence on their toes. For his goal, he demonstrated that his crossing is far superior to the rest of the team, as he picked out the perfect man in a crowded area to slot home the winner. Hopefully we can keep him fit going into the finals and ACL.
Post-match Statistics
This fixture has now gone 11 matches without a draw.
Milos Ninkovic scored his 27th career goal for Sydney FC. He has now scored at least twice against every club except Western Sydney and Central Coast.
Brandon O'Neill scored his 8th career goal for Sydney FC. This brings him equal to Ali Abbas, Shannon Cole and Dwight Yorke.
Sydney FC have now gone 57 games without a red card. The last red card was Matt Simon on 25/11/17 in a 3-1 win over Brisbane.
Note: Appearances and goals only include league games, finals, FFA Cup, OFC and AFC Champions League and Club World Cup.