A-League Round 14
Sydney FC 1 – 0 Newcastle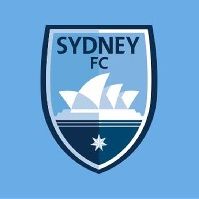 Jubilee Oval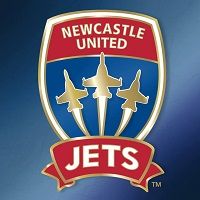 Saturday 19 January 2019
Kick off: 5:35pm
Match Review
Discuss this game on the forum here
First off, vote in the SFCU player of the season poll here
In Summary
That was hardly a classic game but sometimes you just have to take the three points and be happy with them. Given that Corica was forced into a number of changes in this game, with Rhyan Grant, Joshua Brillante, Milos Ninkovic and Paulo Retre unavailable, we should just be happy with the win. On another day, it really could have been 2 or 3-0.
Indeed, Corica was forced into another change right at the start of the game. Jacob Tratt went down with a groin strain and had to come off. This forced Corica to bring Ben Warland on at centre-back and shift Aaron Calver to the right back slot. Unfortunately, these days Calver isn't really a right back and it showed as Newcastle's Jair was able to continually skin him and put in dangerous balls. The central defensive pairing and some poor finishing spared us too much embarrassment. Hopefully either Tratt or Retre will be available for the Wellington and Melbourne games.
We were playing well, however, dominating possession and spending most of the game in the opponent's half. We just weren't creating many opportunities. Siem De Jong played fairly well at times but was clearly uncomfortable playing on the left and while Daniel De Silva was able to use his speed to great effect and crafted out a decent shot or two, he just wasn't able to provide much service to our striking pair.
Adam Le Fondre took matters into his own hands in the 19th minute when, despite being marked by the centre backs, he was able to curl a wonderful shot towards the far top corner. Only a great save from Moss prevented it from going in. This shot and the goal against Perth show that there's more to Le Fondre's game than just tap-ins; he can also sometimes create something from nothing.
We were struggling to create much throughout the rest of the half, until right near the end of the half, when Brandon O'Neill looped in a ball looking for Alex Brosque. Boogaard looked to cut the ball out and, in the process, turned the ball into his own net. This gave us the lead and, with the way we were holding onto the ball, we were able to relax a bit. O'Neill in particular was having a superb game. He really stepped up and showed leadership next to Anthony Caceres. O'Neill was everywhere in defensive midfield, breaking up play and distributing the ball. He also slotted in for Calver at times to provide some more cover against the threat Jair was posing.
The second half resumed much as the first half had, with Sydney holding onto the ball well but not creating too many chances. The game changed dramatically in the 73rd minute, however, as Hoffman was sent off with a straight red for lashing out. Replays show that the call was soft and he probably didn't deserve the card. In fact, if we are being honest, key refereeing calls went our way all game. Michael Zullo really could have been sent late in the second half and the referee was even reaching for a yellow card, until he realised that Zullo was already on a yellow and thought better of it. No doubt this refereeing performance will just encourage the #SydneyConspiracy nonsense fans from other clubs (*cough* Western Suburbs *cough*) have been spouting for ages. Just remember – Sydney FC: Hated and Proud.
With the Jets down to ten men, the game was pretty well a foregone conclusion. We were happy to hold onto the ball and hit hard on the counter attack when given the opportunity. Adam Le Fondre's pace in particular was giving the Jets' aging defence real problems.
Luke Ivanovic, playing off the bench, created the best chance of the game. The young winger took his man on and broke into the left side of the box. He slid a wonderful cross to Adam Le Fondre, who waited too long on the chance and shot straight at Moss, who was able to save it. Ivanovic himself had a good chance later on but a good save from Moss also prevented that one going in.
Just a quick final note on the two young players, Cameron Devlin and Luke Ivanovic, both of whom impressed. Devlin provided some really great movement in an attacking midfield role, regularly drifting into good positions around the top of the box. He also came deep to break up play once or twice, which shows his versatility in midfield. Ivanovic, meanwhile, was able to use his pace to stretch play on the left and take on the Jets' right back a few times to create chances. I'd like to see both players get more time because in their brief cameos they have shown enough to justify playing at this level.
You can view the match highlights here:
https://www.a-league.com.au/video/full-time-highlights-sydney-fc-v-newcastle-jets
3 things we learned
If you've read this far, vote in the SFCU player of the season poll here
Caceres provided more balance in midfield. While I'm not quite ready to call for Joshua Brillante to ride the pine, Anthony Caceres provided a compelling reason to be starting games. Caceres balanced Brandon O'Neill's strengths much better than Brillante, allowing O'Neill to play deep most of the game while Caceres played a more traditional midfield role, linking defence and attack. This proved particularly useful when O'Neill was covering for the full-backs and looking to solidify the line.
It's like Warland was never injured. With Jacob Tratt coming off early and Aaron Calver shifting to right back, Ben Warland came off the bench and played basically a whole 90 minutes partnering Alex Wilkinson in the left centre-back slot. Warland was very solid in a game where, admittedly, our backs didn't come under a lot of pressure. He presented a notable improvement in distribution, with his left foot providing more options coming out of the back. He also didn't make any glaring errors. This may give Corica a selection headache, where he will have to pick between Warland and Calver at centre-back and he will soon also have Jop van der Linden to consider as well.
We look pedestrian without an attacking right back. With Jacob Tratt coming off injured right at the start of the game, Aaron Calver moved to right back. The defensive issues with this were discussed above and it also clearly had an impact on our forward movement. Calver doesn't provide the same work rate or speed as either Rhyan Grant or Tratt and this meant that we were only rarely able to play with much width on the right. This meant that a lot of our opportunities had to come from deep or from the left-hand side, which may explain the lack of real chances before Jets went down to ten men.
Post-match Statistics
With Ninkovic and Brillante missing, Andrew Redmayne, Michael Zullo, and Brandon O'Neill are the only players to play in all 19 of our competitive fixtures so far this season (14 league, 5 Cup).
Michael Zullo received his fourth yellow card, meaning that both he and Jop van der Linden are just 1 more yellow card away from a suspension.
This game marks Sydney FC's first clean sheet since 2/11/18, a 3-0 away win against Melbourne City.
Note: Appearances and goals only include league games, finals, FFA Cup, OFC and AFC Champions League and Club World Cup.