A-League Round 13
Sydney FC 2 – 1 Adelaide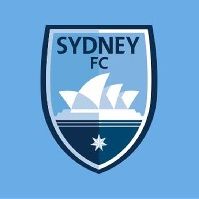 Jubilee Oval
Sunday 13 January 2019
Kick off: 6:00pm
Match Review
Discuss this game on the forum here
First off, vote in the SFCU player of the season poll here
In Summary
It was a scrappy win, with both sides determined to kick each other and neither side looking fully fluid, but it was a win we definitely needed after mid-week's disappointment. As our third game in just over a week, it was never going to be pretty, but a win is a win and we can now look forward to a whole week before our next fixture.
The first big question was answered before the whistle even blew – Corica made two changes, with the first being to bring Daniel De Silva into the starting line-up on the right and playing Siem De Jong more centrally. The other change was Jacob Tratt in for Paulo Retre at right back after Retre's tough game there against Perth.
The game started strongly for Sydney, with some slick passing movements, unsurprising perhaps given that we had three playmakers on the field. We didn't have to wait long for the opening goal either as Milos Ninkovic was brought down almost at the top of the D. De Jong stepped up to take it and struck a sweet free-kick that completely bypassed the wall and never gave Izzo a chance to save it. We have seen some great free kicks from the Dutchman so far this season and he adds some real depth to our existing dead ball options in Brandon O'Neill and Michael Zullo.
Unfortunately, after we scored we switched off for most of the first half and we weren't able to extend our lead. Both sides were intent on fouling each other, but ultimately Adelaide had very few scoring opportunities throughout the half. As part of this fouling, Joshua Brillante picked up his fifth yellow card and will miss next weekend's game against Newcastle. While there were still noticeable frailties at the back, particularly issues caused by poor communication, it must be said that the central defenders did work hard to shut down most shooting opportunities. Jacob Tratt also did a great job stopping any attacks coming down our right and his height really restricted opportunities for high balls over the top.
Play throughout the half pretty much ground to a halt and we went into the sheds one goal up. Coming out for the second half, an early set piece opportunity cemented our lead. Brandon O'Neill put in an out-swinging corner and Jacob Tratt, coming from deep, got on the end of the corner and headed perfectly into the back of the net. It was very reminiscent of his goal in the derby, coming from deep at a corner to beat his defender and attack the ball. Tratt made a great attacking impact this game, not just at this corner, but the whole game he was providing great energy up and down the line.
Almost immediately, however, Aaron Calver brought down former Sydney striker Blackwood in the box. While Andrew Redmayne went the right way, Goodwin still was able to put the penalty away and reduce the lead back to one goal. Calver has an error in him most games and it just so happens in this case that it was a costly one. It will be interesting to see if Corica sticks with Calver over the coming weeks or if he will look to re-introduce Ben Warland or Jop van der Linden. This may be the first time in quite a while that we haven't had a properly settled central defensive pairing and it is a little worrying.
Much like the first half, the second half devolved into two sides fouling each other through midfield and there were plenty of loose passes flying around from both sides. Corica was able to do what he had initially planned for this season by bringing Alex Brosque off the bench, however, and the captain's fresh legs certainly helped. The extra pressing up front allowed us to really pressure Adelaide as they looked to play out from the back and this contributed to minimising Adelaide's chances.
Siem De Jong had a goal chalked off by VAR quite correctly, with Adam Le Fondre coming back from an offside position in build-up play. Sydney were unable to carve out too many other chances until late on when Brosque was put through on goal and had a great chance to hit a half-volley with his left foot. He struck the ball but it went well wide. Brosque had one or two other smaller chances throughout the half but we weren't able to fashion too many other chances up front.
With our lead still fragile, Adelaide were able to conjure up their first real chance of the game from open play. Blackwood played a ball across the face of goal, beating all the defenders, and found Kitto at the back post. Kitto side-footed it low, but Andrew Redmayne, on his birthday, was equal to it. The keeper deflected it wide and was able to get up quickly enough to smother the ball. This denied Adelaide their first and last chance to equalise and Redmayne deserves huge credit for preserving the three points.
You can view the match highlights here:
https://www.a-league.com.au/video/full-time-highlights-sydney-fc-v-adelaide-united-1
3 things we learned
If you've read this far, vote in the SFCU player of the season poll here
Jacob Tratt is our clear second choice right back. If there's one thing that everyone can seem to agree on, it is that Tratt had a superb game. He was regularly getting forward to put in decent crosses and his height and physical presence allowed him to dominate in defence. This is in contrast to Paulo Retre's performance at right back in the previous game and indicates that Tratt is the club's clear second choice in that position. This is good to know with the ACL campaign coming up, meaning that we may need to give Tratt minutes to sub-in for Rhyan Grant.
Playing De Jong more centrally greatly benefited our play. The decision to start Siem De Jong up front as Adam Le Fondre's partner was a huge benefit to us. Rather than attacking with the flat 4-4-2 we have been using, De Jong was able to sit deeper and operate as a more traditional playmaker. This allowed us to move the ball around a fair bit better and gave the midfielders options. This also had the benefit of allowing us to use Daniel De Silva out wide, injecting some pace and width to our play which was lacking when we were playing De Jong in that position. I hope to see us operate like this a bit more so that we can get it to gel.
Tired legs were obvious this game. Unsurprisingly, given the weather and the fixture congestion, there were some tired legs out there. There were times where our players, particularly the defenders, were just happy to hoof the ball long or out of play rather than trying to play around Adelaide's press. While we are hardly the only team with these problems, it does give some indication of what we might expect when the ACL comes around and we are playing twice in a week and travelling long distances.
Post-match Statistics
Sydney FC have scored in each of their last 19 competitive games (going back to the Semi Final last season). This is a new club record.
Aaron Calver made his 50th appearance for the club (38 league, 5 FFA Cup, 7 ACL). He is the 41st player to reach 50 competitive games for the club.
The winner from Jacob Tratt was our 40th goal this season. Jacob Tratt has a 100% win record with Sydney FC after 5 appearances.
Adelaide coach Marco Kurz has not beaten Sydney FC in a league game. He has faced Sydney FC 5 times in the league.
Note: Appearances and goals only include league games, finals, FFA Cup, OFC and AFC Champions League and Club World Cup.