A-League Round 12
Perth Glory 3 – 1 Sydney FC
Perth Oval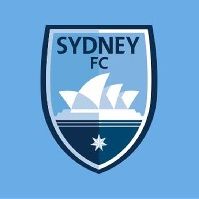 Wednesday 9 January 2019
Kick off: 10:00pm (Sydney time)
Match Review
Discuss this game on the forum here
First off, vote in the SFCU player of the season poll here
In Summary
In a way, I think we all knew that this sort of result had been coming. The warning signs were there from the opening parts of the derby and the game against CCM. I just don't think any of us quite expected it to be that bad a loss. Perth defeated us 3-1, but if we are being honest that score probably flattered us.
The game opened fairly strongly for us, with a lot of balls into the box and some better crossing than we have seen for most of the season. However, it was Perth who opened the scoring. Davidson, Perth's left back, made a run down the line. He beat Paulo Retre, who was left stranded and too slow to react, and Davidson received the ball back further up the line. Davidson swung in the cross and former Sydney boy Chianese was able to put it in the net. This was not the last time this game that Davidson would be able to break down the left and I have put some thoughts on our right side below. Retre just does not provide as much in defence as Grant does and that is very worrying for the remainder of the Asian Cup.
It seemed that every time we lost the ball, Perth would hit us very quickly on the counter-attack. This isn't new for a Tony Popovic side and so it really should have been predictable. However, we just had no response to it. Sure enough, shortly after the first goal, Kilkenny played a looped ball over the top to Chianese, who had drifted slightly right of centre. Alex Wilkinson and Michael Zullo had no response to this and were completely beaten. Chianese slotted away his second and we were looking in trouble.
In addition to finding it hard to control Perth's wide players, we were completely outclassed in midfield throughout the first half, with Brandon O'Neill and Joshua Brillante not able to find space. No one was providing good options to move the ball up the park. It was a Brillante error which saw Perth's third goal come about. Brillante coughed up the ball far too easily to Chianese. Chianese passed it forward to Santalab, who had no trouble putting it away. Brillante was wasteful for so much of this game, regularly giving away the ball with sloppy passing and not really imposing himself in defence.
We came out in the second half having made no changes. We continued our pedestrian form, stroking the ball around between our back four and our two defensive midfielders. No one was looking to make a pass forward and, when we did make a pass forward, it was inevitably wasteful. In the 68th minute we received some consolation, however, as O'Neill got himself in front of a pass and the deflection went straight to Adam Le Fondre. Le Fondre had worked hard all evening and as just reward for his work he fired one into the net from the top of the D. While it was hard to celebrate this goal given what had come before it, he deserves credit for a beautiful strike to create us something out of nothing.
It was only once we made some substitutes that we started to look better. First Daniel De Silva and then Anthony Caceres came on and provided us with a whole lot more pace and a decent amount of guile. When these two came on the pitch we switched to a 4-2-3-1, with Le Fondre as the lone striker and an attacking midfield line of Ninkovic, De Silva and Caceres. This gave us a whole range of extra attacking options and made it easier for our defensive midfielders to play the ball forward. I have put some more thoughts on this formation change below and I think it is a positive sign.
With the formation changed, we dominated possession in the final 15 minutes, though Perth were clearly willing to cruise to the win from there. We created a few decent opportunities but never honestly looked like pulling another goal back. With the next game on Sunday, Corica surely has some thinking to do.
You can view the match highlights here:
https://www.a-league.com.au/video/full-time-highlights-perth-glory-v-sydney-fc-1
3 things we learned
If you've read this far, go and vote in the SFCU player of the season poll
Our defence needs someone to organise it. We have seen signs of this in recent games, but it was laid absolutely bare on Wednesday: our defence lacks leadership. Alex Wilkinson has been able to organise the defence since he arrived, but for some reason he just isn't providing what Aaron Calver needs. Similarly, Andrew Redmayne isn't communicating enough with his central defenders and this has seen Calver play the ball at times where the keeper could easily have claimed it. Without any sort of leadership we are going to continue to leak soft goals caused by miscommunication.
The De Jong and Retre right side is very vulnerable. While he is obviously good with the ball, Siem De Jong doesn't provide much in the way of pressing and his tackling ability is not great either. This means that he can't provide much cover to whoever is playing at right back. When we have Rhyan Grant behind him, Grant is able to make up for that with his speed and engine. Paulo Retre, however, just isn't as pacey as Grant nor as skilled in defence. This means that when De Jong and Retre are played together, our right side just looks very vulnerable. We saw this in particular with the first goal where Davidson was able to play his way down the left basically unchallenged and put in the cross which lead to the goal.
A change of formation might freshen things up. As stated, when De Silva and Anthony came on we switched to a 4-2-3-1 with De Silva central, Ninkovic on the left and Caceres on the right. This allowed us to be much more creative and provide a great linkup between our two central midfielders and the attacking third. Certainly, the flat 4-4-2 we have played all season has left us looking short on ideas and it was nice to see that change. Alex Brosque could probably do with a rest in the next game and so it might be worth trying this out for something a bit different and to see if it solves some of the problems we have been having.
Post-match Statistics
The last time Perth Glory defeated Sydney FC before this game was on 13/02/16.
Perth Glory last scored three or more goals against Sydney FC a massive 31 games ago, back on 21/12/08 in a 4-1 victory in Sydney.
On a positive note, Sydney FC have scored in each of their last 18 competitive games (going back to the Semi Final last season). This is equal to the club record of 18 games between 24/02/17 and 3/11/17.
This game was Aaron Calver's 49th appearance for the club, meaning that our next game will most likely see him bring up his 50th.
Note: Appearances and goals only include league games, finals, FFA Cup, OFC and AFC Champions League and Club World Cup.