A-League Round 11
Sydney FC 5 – 2 Central Coast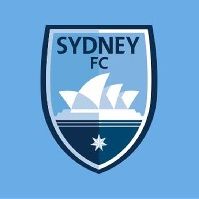 Jubilee Oval
Friday 4 January 2019
Kick off: 7:50pm (Sydney time)
Match Review
Discuss this game on the forum here
First off, vote in the SFCU player of the season poll here
Yet another crazy game under Corica's reign, with a scoreline that somewhat flattered us. However, you can't really complain too much about a 5-2 win with a hat-trick for our captain, fan favourite and absolute club legend Alex Brosque.
Central Coast started the game the better side, with strong pressing and good counter-attacks. The CCM players regularly streamed forward, making up for what they lacked in skill with a high work rate and pace. After some early chances, including one which Michael Zullo had to clear off the line, CCM opened the scoring. Pain broke inside from the left and fired towards the net. Andrew Redmayne was not making himself big and he found himself completely beaten on his near post. Really, Redmayne had to do a lot better with that one. This gave Central Coast a well-deserved 1-0 lead.
CCM were unable to put their foot on our throat, however, as their central defender Cisse received a yellow card in the 21st minute for dissent and then another yellow in the 25th minute for a sliding tackle gone wrong. This gave Sydney FC a useful man advantage and a real way back into the game. However, the team's performance didn't lift like you'd expect. We were lacking real width to stretch the weakened defence and few players were looking to play balls in behind. Paulo Retre, while a solid second choice right back, lacks the dynamism of Rhyan Grant and wasn't able to provide the same pace and width down the right.
Siem De Jong was the only player looking to switch the direction of attack or put in killer balls to try to beat the defence. It was the Dutchman's best game for the club so far and another indication that he is starting to get over the injury problems which have plagued his start at the club. This is in contrast to Milos Ninkovic who hasn't really looked himself this season. He was involved a lot more this game and had some good shots on goal, but he just couldn't put one in the net.
The second half started strongly, however, with a noted sense of urgency. It didn't take long for this to bear fruit as De Jong put in a cross from the edge of the box on the right. Alex Brosque side-heeled magnificently with his right boot and this played it all the way across the goal and past Kennedy in goal.
With the scores tied, Sydney FC were able to take the lead shortly after as Adam Le Fondre was brought down in the box by Melling. While some have claimed that this was a controversial decision, it is pretty clear that Melling caught Le Fondre's back leg before making contact with the ball. Le Fondre stepped up to take the penalty and buried it, becoming the fastest player to ten A-League goals in the process.
Sydney weren't done, however. Breaking quickly with the ball, Le Fondre played a superb cross which landed right on Brosque's head. Kennedy was able to save this, but the deflection fell to Brosque who put it away on the second time of asking. While Brosque is often very reliant on his left foot, he has scored quite a few of his goals with his right, including both of these two. This gave Sydney FC a commanding 3-1 lead.
Sydney FC were breaking well with the ball and dominating possession at this point. De Jong, who was having a great game and taking full advantage of the gaps in CCM's defence, put a through ball in in the 64th minute. Brosque ran onto it and, with Kennedy closing him down, chipped the keeper almost nonchalantly. This goal gave him his first Sydney FC hat-trick. What more can we say about Brosque at this point? The man is an absolute club legend and has never really stopped scoring goals. It says a lot about his mentality that he was only supposed to be a bit-part player this season and yet he has stepped up to the first 11 without blinking. He has been asked to press for almost a full game every week and with more of the goalscoring burden on him, he is still putting in performances like this one.
CCM struck back soon afterwards to make it 4-2. Millar, who has been CCM's most impressive player this season, broke down the right, beating Zullo. His cross found the onrushing Aidan O'Neill, who buried the ball in the back of the net. This continues something which was noted in the previous game: we continue to switch off after getting a strong lead in games, potentially allowing our opponent back into it.
The Sydney players were happy to keep possession at this point, probing and trying to stretch the defence a bit more. However, it was only from a corner right near the end of the game, in the 90th minute, that Sydney were able to extend their lead still further. The corner was played out to Joshua Brillante on the edge of the area. He looped a cross right over the head of the defence and it found Aaron Calver, who was having another very solid game for the club. Calver hit the ball sweetly on the volley and it sailed right past Kennedy into the net. It was great to see Calver score his first goal for the club; he has been here quite a long time, happy to wait for his chance to cement a starting spot. You get the sense that this run of games might just be his best chance yet.
You can view the match highlights here:
https://www.youtube.com/watch?v=WQZn2nHS6BY
3 things we learned
We continue to start matches slowly. There have been a few games this season where we have started slowly and this has cost us. CCM were able to score early on and Wests were able to do the same in the most recent derby. In both those cases a red card arguably bailed us out and relieved the pressure. We also saw this in the loss to Wellington where there was no red card to help us and we were completely outplayed.
A midfield press remains a problem. Before the red card, CCM were very successful in suffocating our midfield, giving us little time on the ball and tackling well. This provided us with problems as we looked short on ideas and coughed up the ball stupidly. It is very telling that once the red card came about, CCM stopped pressing and suddenly we found our passing avenues much more open.
Le Fondre is on his way to being our best ever striker. Okay so obviously Bobo is the clear candidate for best striker the club has ever seen and I think that is still true if only because Le Fondre has only made 11 league appearances for us. However, Adam Le Fondre is truly on his way to being our best striker. He reached ten goals in the league faster than any other player in the competition's history and, with 16 regular season games to go, he looks like he might give Bobo's 26 goals in a season a fair shake. While Bobo provided a lot more in build-up play, Le Fondre provides far more pace and uses this well both on the counter and when drifting wide.
Post-match Statistics
Alex Brosque's 3 goals brings him to a total of 75 competitive goals for the club (65 League, 7 FFA Cup, 3 ACL). He also scored 5 goals in the Pre-season Cup. The next highest goal scorer is Bobo on 52.
Alex Brosque scored the 10th hat-trick by a Sydney FC player. He is only the 6th Sydney FC player to score a hat-trick for the club. The previous hat-trick was scored by Bobo against Perth on 30/12/17 in a 6-0 victory.
This was the first Sydney FC competitive fixture with 7+ goals since the 8-0 FFA Cup win over Darwin Rovers on 2/8/17. This was the first league game with 7+ goals since the 4-3 win over Newcastle on 17/4/15.
Note: Appearances and goals only include league games, finals, FFA Cup, OFC and AFC Champions League and Club World Cup.