A-League Round 9
Perth Glory 1 – 2 Sydney FC
Perth Oval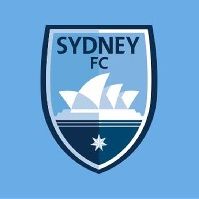 Friday 21 December 2018
Kick off: 9:00pm (Sydney time)
Match Review
Discuss this game on the forum here
First off, vote in the SFCU player of the season poll here
In Summary
This was a game where we really needed to perform if we wanted to be taken seriously as title contenders this season. Perth had gone the first eight games of the season without a loss and had some of the top performers in the league thus far, such as Ikonomidis. Thankfully, Corica's team did not fall short of the mark.
The game opened brightly for Sydney FC, with plenty of positive early play, particularly down the left. Both Michael Zullo and particularly Milos Ninkovic looked much improved from their recent performances. Their link up play was back to where it was last season, with the Serbian playmaker setting up the full back to put in crosses multiple times throughout the game.
It was a corner that saw Adam Le Fondre open the scoring for Sydney. Ninkovic headed the ball towards goal, with Aaron Calver getting a touch on it that dropped the ball to Le Fondre's feet. Le Fondre instinctively pulled the trigger and put it into the back of the net. We have looked really good from set pieces this season, with Brandon O'Neill putting in a wide variety of deliveries and thus giving us multiple options for scoring.
Perth weren't getting too many chances, but Andrew Redmayne made a great one-on-one save against Keogh, making himself sufficiently large to get a glove on the ball from point-blank range. Throughout the game, Redmayne made some good saves and generally looked okay, but his handling of the ball was still a little off at times and he almost spilled the ball into an opposition player's path at one point later in the game.
Sydney looked comfortable throughout the remainder of the first half. With the half coming to an end, Sydney had a double chance as Siem De Jong fired a shot in from wide. Reddy made the save, which found its way into the path of Alex Brosque. Reddy was able to deflect our captain's shot and kept the deficit at one goal going into the break.
The second half started well, with Sydney holding onto the ball and passing really smoothly. Joshua Brillante and Brandon O'Neill looked much better playing together than they have at other points this season. Brillante was much more willing to make forward moves while O'Neill remained deep to protect the defence, and it benefited our play greatly by providing far more movement and passing options. Perth didn't have a lot of answers to Sydney's play as Popovic's team were tackling hard and clearly getting frustrated.
Sydney crafted some chances in the second half, with Milos Ninkovic getting a great chance at the top of the box, but he just couldn't get his shot on target. Daniel De Silva came off the bench and was a real bright spark, always trying something different to the other players on the pitch. In the 87th minute, the ball came to Ninkovic in midfield and the playmaker put in a superb through-ball for De Silva. De Silva pounced on the opportunity and, showing tremendous ball control, beat a defender and the keeper to score a magnificent goal. Sydney were up 2-0 with only a handful of minutes left.
However, the game did not finish on that high note, as Sydney were caught napping at a set piece. The ball came all the way across the box, finding Ikonomidis at the back post, who slotted home to make it 2-1. Hopefully this serves as a lesson to the players about the importance of maintaining concentration even when ahead by two goals.
Perth continued to stream forward as the game wore on. Perth were able to craft a chance that was passed back to Santalab, who fired in a shot and seemed to have the equaliser. However, there was late drama as it was ruled that Andrew Redmayne had been fouled in the build-up play. On replay, there was clearly some contact and, while Redmayne played it up, the foul was probably there to be given. Either 2way, it stopped Santalab scoring and you can't complain about that result.
So we walk away from an away game against the top-of-the-table team with three points and a great performance. You can't say fairer than that.
You can view the match highlights here:
https://www.youtube.com/watch?v=HdJFmLXg6Rg
3 things we learned
If you've read this far, go and vote in the SFCU player of the season poll
Our bench depth is back and it is making a difference. Earlier in the season, many of us complained that we didn't have any options off the bench who offered anything different and this was making us one-dimensional. In the last two games, we have been able to bring Daniel De Silva and Paulo Retre off the bench, both of whom offer very different attacking options to the starting eleven. In addition, we have seen some promising appearances from young attacking players in the last few weeks.
This team might be better away from home. Whether it is down to moving around several unfamiliar stadia or the pressure of performing in front of a crowd who have come to expect so much these past two seasons, this team has dropped six points at home this season. In comparison, we have only dropped four points away from home this season, despite playing more games away. It remains to be seen whether this trend continues, but it is something to think about.
Calver is capable of starting at this level. Calver had a very good game and certainly didn't look out of his depth. This is particularly the case when you think about the attacking power that Perth has in players such as Andy Keogh. Given another game or two to get back to match sharpness, he could really nail down that position as his own. He has another two or three weeks until both Jop van der Linden and Ben Warland are available for selection and the games in that time could be crucial for determining if he has a long-term future at this club.
Post-match Statistics
Adam Le Fondre scored his tenth goal this season in all competitions. This is equal to the number of goals scored by Matt Simon in his time at the club.
This game marked ten years since Rhyan Grant's debut. He has made 178 appearances in that time, scoring 9 goals.
Sydney FC have won the last 10 competitive games against Perth Glory, scoring 33 goals and conceding only 5.
Tony Popovic has won only 1 of his last 11 games as coach against Sydney FC and only 4 out of 16 in total.