A-League Round 8
Western Sydney 1 – 3 Sydney FC
ANZ Stadium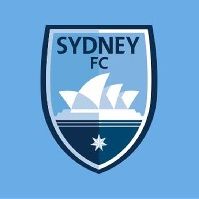 Saturday 15 December 2018
Kick off: 8:40pm (ish)
Match Preview
Discuss this game on the forum here
First off, vote in the SFCU player of the season poll here
In Summary
Well derbies are never short of drama and this one really lived up to the hype. Some truly extraordinary scenes with the weather leading to a rain delay (and an extra 40 minutes of singing), an early WSW lead, the Snake getting sent off and then total derby dominance for the next 60 minutes. Undoubtedly this was one to remember.
WSW really asserted themselves early, with Kamau's speed causing us some difficulties in combination with Baumjohann's quality with the ball. It was a set piece which gave Wests the lead, however, as Baumjohann put the ball into an uncertain position. Andrew Redmayne misread the ball, trying to block a diving header from Kamau which never came, but the ball went past him and it was striker Riera who gave WSW the lead.
Then the greatest of all possible things happened. Adam Le Fondre fought for the ball out wide, putting Ziegler under pressure. The snake himself, Janjetovic, came out for some reason to try to deal with it, in scenes reminiscent of Liam Reddy going for a full-pitch charge. Seeing an opportunity, Le Fondre shot from distance and Janjetovic put in a full-stretch dive to save it. Outside of the box. With the snake sent off and youth keeper Nizic in place, Sydney just had to work their man advantage to win the game.
It took a while to adjust to things, particularly with Jop van der Linden having gone off injured. It looks like he will miss the next game as well, giving Aaron Calver a real chance to justify a first team position beside Alex Wilkinson, who missed this game with illness. Brandon O'Neill played at centre-back for about three-quarters of the game and he deserves massive credit for his performance. His distribution was great and he didn't really put a foot wrong the whole time.
Sydney were quite short on chances until a short corner taken near the end of the half, when a long-ranged shot from Joshua Brillante saw the ball ricochet off the post and into the path of Alex Brosque. The captain made no mistake and we went into the half 1-1.
The second half saw Sydney hold onto the ball much better than we did in the first half, passing it around and trying to stretch things. There was still some real unwillingness to take risks with crosses or through-balls, however, as we tried to walk it into the net at times. WSW were content to defend deep and try to put up a really tough defence. It took another corner to break the deadlock, with Brandon O'Neill putting in an in-swinging corner. Aaron Calver tried to get a glancing touch on it, opening up some space and dragging defenders with him. The ball bobbled around a bit, but it eventually fell to Siem De Jong, making his first start since injury, and the Dutchman hammered it past the keeper. The keeper probably could have done better on it, but you've got to give credit to De Jong's composure in that situation.
It looked like only a matter of time until Sydney would score again and sure enough, it was with another corner from Brandon O'Neill, this time jabbed up and over the defence. On the end of it was Jacob Tratt, a former Sydney FC youth team captain who was making his debut after Aaron Calver went off with cramp.
All-in-all it was an absolutely epic derby, one of the most dramatic we've seen in a while and one that people will remember for quite a while. Huge kudos to the Cove leadership for getting us to sing throughout the whole rain delay as well as the rest of the game.
You can view the match highlights here:
https://www.youtube.com/watch?v=WERJZURh9fM
3 things we learned
If you've read this far, go and vote in the SFCU player of the season poll
Siem de Jong may make a big difference to our connecting play. While he looked quite rusty early on, as you would expect, Siem de Jong eventually came into his own and was instrumental in connecting our midfield two to our attack. He regularly distributed well, setting up Zullo for crosses several times and tried passes that few others in our team would see. There were some improvements to make in his play, but the signs were positive.
Brillante and O'Neill might be getting in each other's way. Okay so this one is more of a guess, but I strongly suspect that Brillante and O'Neill are trying to play the same sort of game. Both have been looking to drop deep and help with playing out from the back, but neither of them is really taking responsibility for passing forward. When O'Neill moved to CB, however, I feel like Brillante really stepped up and moved around a great deal more, looking to connect with more advanced players a bit more regularly than he has done at times. It may be that Corica could tinker here and encourage Brillante to play a bit more advanced than he has been, while leaving O'Neill to break up play.
We still struggle when pressed. Before Vedran was sent off WSW were pressing much higher, whereas after they went down to ten men, WSW sat deep and didn't disturb us too much. This contributed to our extraordinarily high number of passes. It does show, however, that this team still hasn't got a great deal of ideas to play through a high press. This is something that Corica will surely have to work on.
Post-match Statistics
In the last five derbies combined, Sydney FC have scored 16 goals and have only conceded 2.
Since the start of the 2014/15 season, there have been 14 derbies in the league. WSW have scored only 7 points in those 14 fixtures.
Alex Brosque scored his fifth goal against Western Sydney, making him the club's top goalscorer in this fixture. He is in fact the fixture's top goalscorer as well.
Jop van der Linden and Joshua Brillante are both on four yellow cards, 1 short of a suspension.