A-League Round 7
Sydney FC 1 – 3 Wellington Phoenix
Jubilee Oval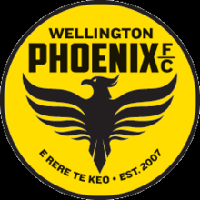 Saturday 8 December 2018
Kick off: 5:35pm
Match Preview
Discuss this game on the forum here
First off, vote in the SFCU player of the season poll here
In Summary
Our second poor performance in a row (third if you count the Victory game) and this was one of the worst performances in years. Wellington opened strong, but Sydney were able to catch them on the break a few times. Adam Le Fondre's pace caused some issues early on, and he was able to finally get a decent low cross to his feet which he put just over the bar.
Then everything went terribly. A ball from deep on the Wellington left came forward to Roy Krishna, who was placed between Michael Zullo and Jop van der Linden. Krishna ran onto the ball, putting himself one-on-one with Andrew Redmayne. The Fijian slotted the goal away with no problem. The second goal, not long afterwards, was pretty much a carbon-copy of the first goal and suddenly we found ourselves down 2-0 for the first time in a very long time, against one of the worst teams in the competition.
The pain wasn't over, however, as yet another cross from deep on Wellington's left-hand side drifted in, this time finding the head of Steven Taylor. He made no mistake and we went into half time down 3 goals.
Mercifully, Wellington's chances were limited in the second half. Siem De Jong and Daniel De Silva both came on and gave us a bit of fluidity in attack, and our defence was a bit more solid. Sydney started to put together some nice moves and were playing in Wellington's penalty box quite a bit. It took until the 89th minute, however, for the back of the net to ripple. A goal-mouth scramble saw Sydney take several shots until one was deflected out to Zullo, who poked his left foot at it and put the chance away. That was only his second goal as a Sydney player.
I could write far more about this game, but plenty of other people have done that already, so I'll leave it there. Suffice to say, next week's derby game is looking even more important for Corica than it already was.
You can view the match highlights here:
https://www.a-league.com.au/video/full-time-highlights-sydney-fc-v-wellington-phoenix-1
3 things we learned
If you've read this far, go and vote in the SFCU player of the season poll
Our back line is too slow. Neither Wilkinson nor Jop are particularly quick and Krishna was able to take full advantage of that by burning them for pace and going one-on-one with Redmayne. In the last two years, we had Buijs, who was at least a little faster than Jop and often Zullo would be available to cut across at the back to block shots. Zullo doesn't seem to be doing that as much this season. The other problem may be a lack of organisational leadership, which Wilkinson is supposed to be delivering.
Long balls just won't work with this team. This game really emphasised just how little this team is designed for a long-ball game. The game was very predictable at times: Redmayne would have a goal kick or we would pass it back to him, Redmayne would kick it long, and then Wellington would win the header and there would be a turn-over in possession. We just don't have the height or the physicality to win the long-balls from the back and that means that every time we try a long-ball we face a very good chance of just turning over possession.
De Silva may be able to help improve our play. When De Silva came on, we flowed much better, with a bit more fluid movement and clever play to break down defences. It is possible that when he makes his way back into the line-up (which you have to think will be next game), he will be able to have a similar effect on the whole game. At least we had better hope he does.
Post-match Statistics
The last time someone beat us by two goals was in last year's ACL (7/3/18 against Kashima) – 21 competitive games ago.
The last time we were beaten by two goals in the league was the game against CCM where Okon played Horses afterwards (10/11/17) – 30 League/Finals games ago.
The last time someone scored 3 goals against us was in the Semi Final last year, however the last time someone scored three against us in regulation time was the Roar on 26/3/16 – 93 games ago.