A-League Round 7 – Preview
Sydney FC vs Wellington Phoenix
Jubilee Oval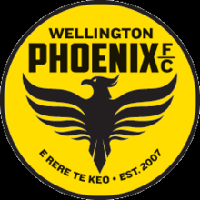 Saturday 8 December 2018
Kick off: 5:35pm
Match Preview
Discuss this game on the forum here
While Sydney FC pulled out a win against Central Coast last weekend, the first half demonstrated some of the weaknesses on show with this squad. In particular, it demonstrated that the squad was struggling to score goals. A game against ninth-placed Wellington Phoenix may be well timed. The Phoenix have conceded ten goals this season and have only scored a league-lowest four.
The Phoenix's goalkeeper Filip Kurto was injured during last week's game and in his place comes a very familiar name: Ante Covic. Sydney FC have already defeated Covic when he was with Rockdale this season, so it would be a pleasure to defeat him again. Of course, youngster Oliver Sail may well start this game in goals instead. In addition to a change of keeper, Ryan Lowry is serving a suspension this week, which will cause further disruption at the back. Going forward, Roy Krishna is obviously the key target. Sarpreet Singh offers a bit of an x-factor and Nathan Burns, while he hasn't been back to his best, still is someone we will have to keep an eye on.
This is another game, like last week, that we really have to be winning. Wellington have looked poor this season, have some players missing at the back, and really don't have any big attacking weapons of note. The main thing will be to avoid mistakes at the back because Wellington have the speed to take advantage of those mistakes. This is a great opportunity to get our forward players to gel a little bit more as well.
In terms of our selections, the return of Daniel De Silva and Siem De Jong means that we might see things shaken up a little bit. Alex Brosque was only supposed to be used as an impact sub this season and while he hasn't been bad, it would be nice to use him as an option off the bench like Carney was used last season. I suspect that Corica will want to bring De Silva into the squad for Brosque, while putting De Jong on the bench to ease him into the squad after a period of injury. So expect to see changes on the bench too, which may look something like Cisak, Brosque, De Jong, Calver and Devlin.
That leaves us with the following as a starting XI:
Also just a heads-up to anyone reading this: there will be trackwork this weekend on the T4 train line, so you will not be able to catch the train all the way to this game. You can find all the ways to get there via public transport on the Transport for NSW website here:
https://transportnsw.info/events/2018/12/league-sydney-fc-v-wellington-phoenix
Key Statistics
Sydney FC have only lost 1 of the last 11 games against Wellington. Sydney have scored in the last 8 fixtures as well.
Adam Le Fondre has scored 9 goals in his last 9 games. 1 more goal would put him level with Matt Simon.
This fixture has only had 4 draws in its history. 3 of the fixture's 4 draws came under Graham Arnold.
Note: Appearances and goals only include league games, finals, FFA Cup, OFC and AFC Champions League and Club World Cup.
Previous Matches
Head-to-Head
Wins: 19 (54.3%)
Draws: 4 (11.4%)
Losses: 12 (34.3%)
Sydney FC record at Jubilee Oval
Wins: 1 (50%)
Draws: 0 (0%)
Losses: 1 (50%)
Previous Meeting
2/2/18 – Sydney FC 4 – 0 Wellington:
https://www.youtube.com/watch?v=RQi9u2ZC5C8
4 goals with 4 different goal scorers. Absolutely shambolic Phoenix defending for this one too.
Last 5 Matches
9/2/17 – Sydney FC 3 – 1 Wellington
8/4/17 – Wellington 1 – 1 Sydney FC
15/10/17 – Sydney FC 3 – 2 Wellington
23/12/17 – Wellington 1 – 4 Sydney FC
2/2/18 – Sydney FC 4 – 0 Wellington
Records
Biggest Win – 6 goals:
19/01/13 – Sydney FC 7 – 1 Wellington
Biggest Loss – 2 goals:
4 occasions: 4/1/12, 6/10/12, 20/12/14, 12/03/16*
*Note: We did lose by 3 goals in a pre-season cup match in 2007-08 but I do not count this as a competitive fixture.
Most Goals in a Game – 8 goals:
19/01/13 – Sydney FC 7 – 1 Wellington
Most Appearances vs Phoenix – Alex Brosque (20)*
Most Goals vs Phoenix – Bobo (7)