A-League: Round 5
Sydney FC 1 – 2 Melbourne Victory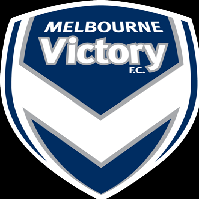 Kogarah Stadium
Sunday 25 November 2018
Kick off: 5:00pm
Discuss this game on the forum here
First off, vote in the SFCU player of the season poll here
In Summary
Let's start with the big positives: while it wasn't a perfect venue, the club did a great job making Kogarah seem like home and it was absolutely superb to see over 19,000 people turn up to a Sydney FC game. Great job from the club on both counts. While it is unlikely we will reach that number in future visits to the ground, it does show that the stadium migration may not be a disaster and that the club understands what they need to do to keep us all connected to the club. The game was fairly cagey through the opening section, with neither side really causing too much trouble. Barbarouses had a shot from range, but
Andrew Redmayne
got to it well, comfortably sending it around the post. It took some time for both sides to get used to the pitch with a number of stray passes and players slipping around. Eventually, Sydney were able to put some possession together. However, it was Victory who would strike first. A miscommunication and some poor marking at the back left Melbourne's Toivonen unmarked. His shot at goal was deflected and found its way past Redmayne. Many people blamed
Jop van der Linden
at the time, but on reflection, it was
Michael Zullo
who should have been picking up Toivonen. While Jop does turn to look at Toivonen in the build up, he was moving towards the ball to block a potential shot from Barbarouses who was too quick for
Alex Wilkinson
. Looking at things this way, his defensive movement was understandable.
Soon afterwards,
Paulo Retre
was running into the box and dragged down, earning a penalty. While there was some controversy around VAR not ruling it out, it is hard to argue that the referee made a clear and obvious error in awarding this. It was soft, but it was there to be given.
Adam Le Fondre
stood up to take the penalty and, while Thomas was able to save the initial effort, Le Fondre followed it up and put it into the net. 1-1 at half time felt like a fair result on the balance of things. Neither side had created too many clear chances and Sydney were probably the better team in the midfield duel.
Joshua Brillante
was breaking play up well and, while neither
Milos Ninkovic
nor
Brandon O'Neill
were really firing on all cylinders, Sydney was doing enough to get to loose balls and keep hold of the ball. The second half started slowly, with
Paulo Retre
showing off some fantastic skills along the way. He has really come on a lot this season and is adding some unexpected flair on the right wing. Speaking of the right wing,
Rhyan Grant
was able to get onto a strong cross from O'Neill at the far post, challenging Thomas. The Victory custodian was able to keep it out, however. While Jop may not have been entirely culpable for the first goal, he was undeniably responsible for Victory's second. Honda ran onto a through ball in the box and, as Honda lined up a shot from a very tight angle, Jop decided to slide in on him, giving away a clear penalty. It was completely rash and there was absolutely no need to make any sort of challenge. He's shown in his games this season that he is prone to the occasional major error, which is very concerning. It will be interesting to see how long Corica is willing to persist with him before giving
Aaron Calver
the starting place. Honda made no mistake from the spot, making it 2-1. The rest of the game petered out, with Sydney never looking like threatening.
Charles Lokoli-Ngoy
was better than he has been the rest of this season, however, putting in some good runs and actually fighting for the ball. This is what we have been crying out to see. Also, a final word is reserved for the weirdness of seeing Calver playing up front. I did not expect that. You can view the match highlights here:
https://www.a-league.com.au/video/full-time-highlights-sydney-fc-v-melbourne-victory-1
3 things we learned
If you've read this far, go and vote in the SFCU player of the season poll
Our crossing needs to improve. While Zullo was putting in balls which would have been perfect for Bobo last season, Le Fondre is just too short to get onto them. We are going to have to start whipping our crosses in, rather than looping them. On a related point, we really weren't looking to bring Grant into the game as much as we could have. This may have been useful as his high position often sets him up to cross from positions which may work better for Le Fondre.
Our attack still looks a bit disjointed. Ninkovic hasn't been his usual self and is still clearly figuring out the best way to bring Le Fondre into the game. Brosque has also looked a little bit like he isn't used to the attacking system, looking good in the press but a little bit less sure on the counter. I'm sure with a bit of time, the players can work this out, but in the meantime we are a bit reliant on pouncing on loose balls and errors.
Retre's performance the other week was not just a one-off. Corica has clearly unlocked something in him by playing him in this new position. De Silva is clearly finding it tough to break back into the team even though we could probably do with his extra creativity. If Retre can integrate a bit more into the attacking formation, he could be a great weapon who brings something a bit different to the club.
Post-match Statistics
Sydney FC have 8 points from the first 5 games. This is the lowest points total after 5 games since 2013-14, when Frank Farina's Sydney FC had 6 points.
As stated in the preview, Andrew Redmayne made his 50th competitive appearance for Sydney FC.
Adam Le Fondre now has 8 goals in competitive games. This is equal to Dwight Yorke.
Adam Le Fondre became the 29th Sydney FC player to score against Melbourne Victory.
Charles Lokoli-Ngoy made his 20th appearance for Sydney FC. All these appearances have been off the bench and average about 11 minutes each.
Rhyan Grant received his 30th yellow card in this game.
Note: Statistics only include league games, finals, FFA Cup, OFC and AFC Champions League and Club World Cup.