A-League Round 5 – Preview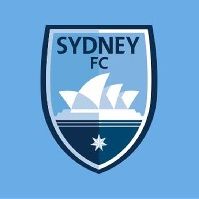 Sydney FC vs Melbourne Victory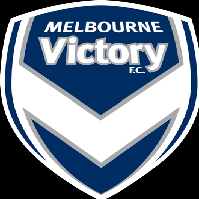 Jubilee Oval (Kogarah Park)
Sunday 25 November 2018
Kick off: 5:00pm
Match Preview
Discuss this game on the forum here
This is a game so many of us wait for every year, and this season is no exception. After they knocked us out of the Finals last year, we knew that this game would have an extra special bite to it. Our oldest and, arguably, fiercest rivals coming back at us for a rematch: this is what it is all about. The match will also be significant because it is the club's first match at Kogarah Oval since we left the SFS and it will be interesting to see how long it takes both teams to get used to the arena. Early ticket sales look strong so it should be packed and that should mean a great atmosphere.
Melbourne have recruited strongly in the off-season, most obviously with the addition of Honda. Their front line is downright frightening, though their import Toivonen is yet to get on the scoresheet. There are signs of weakness at the back, however, as Melbourne started the game with two losses and have conceded six goals in their four games this season.
While the performance against Newcastle was a bit lacklustre, it is likely we will still see a similar squad to last time. The system wasn't broken, it just needed to be sharpened a bit, particularly when it came to delivery into the box. To provide some more creativity, Corica might want to start De Silva, particularly now that he has had an extra couple of weeks of training, but it seems that the club is also happy to ease him back into fitness. Depending on how Grant pulls up after his Socceroos debut, Corica may also want to leave Retre as an option off the bench.
Regardless, I am predicting the same line up as last time: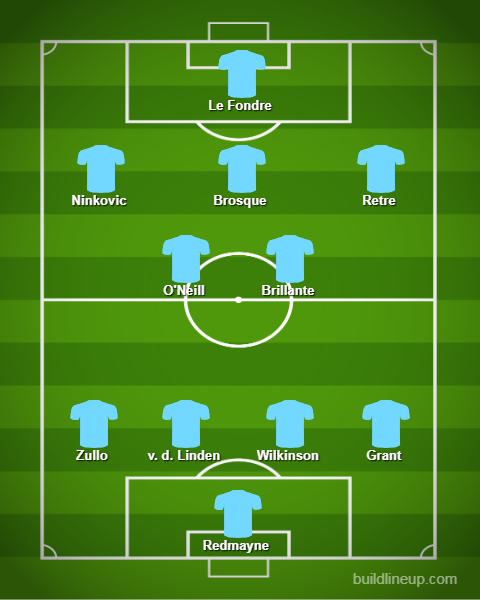 You can find more information about the Cove's pre-game pub and the march down Jubilee Avenue here:
https://www.facebook.com/TheCove23/photos/rpp.343083575772378/1979052728842113
Previous Matches
Head-to-Head
Wins: 15 (32.6%)
Draws: 17 (37%)
Losses: 14 (30.4%)
Sydney FC record at Kogarah Oval
Wins: 1 (100%)
Draws: 0 (0%)
Losses: 0 (0%)
Previous Meeting
28/04/18 – Sydney FC 2 – 3 Melbourne:
https://www.youtube.com/watch?v=aAeFilplkRQ
Just watch the video. Remember why you hate these guys. Get fired up.
Last 5 Matches
28/04/18 – Sydney FC 2 – 3 Melbourne
13/04/18 – Sydney FC 1 – 0 Melbourne
26/01/18 – Melbourne 1 – 3 Sydney FC
7/10/17 – Melbourne 0 – 1 Sydney FC
7/05/17 – Sydney FC 1 (4) – (2) 1 Melbourne
Records
Biggest Win – 5 goals:
26/01/14 – Melbourne 0 – 5 Sydney FC
Biggest Loss – 5 goals:
16/10/05 – Melbourne 5 – 0 Sydney FC
Most Goals in a Game – 6 goals:
7/08/10 – Sydney FC 3 – 3 Melbourne
13/12/14 – Melbourne 3 – 3 Sydney FC
14/02/15 – Sydney FC 3 – 3 Melbourne
14/11/15 – Sydney FC 2 – 4 Melbourne
Most Appearances vs Victory – Alex Brosque (28)*
Most Goals vs Victory – David Carney and Mark Bridge (5)
Key Statistics
This is likely to be Andrew Redmayne's 50th competitive game for the club (he currently has 33 league, 10 cup and 6 ACL). That would make him the 40th player to reach this milestone.
This will be Kevin Muscat's 20th game against Sydney FC as head coach. Sydney have 9 wins, 5 draws and 5 losses against him.
Sydney have only played 1 previous game at Kogarah Oval. This was a 2-0 win over Brisbane Roar in the 2011-12 season. Rhyan Grant appeared as a substitute in that game.
Note: Appearances and goals only include league games, finals, FFA Cup, OFC and AFC Champions League and Club World Cup.