2018 FFA Cup – Quarter Final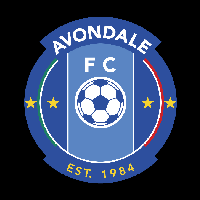 Avondale FC 2 – 4 Sydney FC
ABD Stadium
Wednesday 19 September 2018
Kick off: 7:30pm
Discuss this game on the forum here
First off, vote in the SFCU player of the season poll here
In summary:
Sydney FC started strong out of the gates, in marked contrasted to the previous two Cup games, where Sydney started the slower of the two teams. Avondale just couldn't deal with Sydney's pace, as Trent Buhagiar and debutante Adam Le Fondre linked up beautifully, constantly getting in behind. Buhagiar hit the frame early on, and in the 17th minute Le Fondre put in a great cross to set Buhagiar up with a tap-in to give Sydney the early lead. Only 12 minutes later, Le Fondre played the ball in from a central position, releasing Buhagiar who finished magnificently around the keeper for the second goal. Sydney looked dominant, with Avondale not really getting much of a sniff. Again, Buhagiar had a great chance towards the end of the half but put it straight at the keeper. Sydney went into the half leading 2-0.
Then the second half started. Avondale dropped much deeper and looked to hit Sydney on the counter. The wide play from Avondale really started to hurt as the speedy players really got in behind the full backs. Suddenly Sydney weren't having much luck and, thanks to a sluggish Sydney performance, Avondale found themselves in a much better position. A cross came in from wide in the 56th minute and Brandon O'Neill killed it with his head, but played it straight into the path of Liam Boland, who slotted it inside the far post. It took only a handful more minutes for Avondale to put in another cross from almost the same position after a set piece. This time Redmayne came out to punch but badly mistimed his jump and left the goal open. The ball dropped to Boland again, who didn't make a mistake. Avondale had brought it back to 2-2 and things were looking grim. Redmayne redeemed himself somewhat with a superb save in the 89th minute that forced things into extra time.
Extra time continued with Avondale still looking the more likely team and Sydney struggling to break down the deep line. Le Fondre was making lots of good runs but not having a lot of luck. Finally, Chris Zuvela picked the ball up in the ten hole and put in a lovely through ball which Milos Ninkovic slotted past the keeper to make it 3-2 at the end of the first period of stoppage time. This really proved a key point as the wind went out of Avondale's sails. Le Fondre, still making great runs after 115 minutes of football, received a looped ball from Joshua Brillante, running past the tired defenders and finishing confidently. It capped off a terrific performance which saw the Englishman scoring and creating two goals on his debut. Surely that has to go down as one of the best debuts ever seen in a Sydney shirt?
You can watch the match highlights here:
https://www.sydneyfc.com/video/full-time-highlights-avondale-fc-v-sydney-fc
Post-match Statistics
Sydney FC have conceded 5 goals in this FFA Cup run. This is equal to the total goals conceded in the Cup runs of 2015, 2016 and 2017 combined (12 games).
This was Brandon O'Neill's 14th FFA Cup appearance, making him sole leader because Alex Brosque (on 13 appearances) did not get on the pitch.
Milos Ninkovic scored his 4th goal in the FFA Cup, putting him equal third for most goals scored in the competition for Sydney FC, tied with David Carney and Matt Simon. He is behind Bobo (9 goals) and Alex Brosque (7 goals).
Player Ratings:
If you have read this far, go and vote in the SFCU player of the season poll here
Redmayne

– 3.5 – Responsible for the second goal and looked uncomfortable with the ball at his feet. Half a point for keeping us in the game.

Zullo

– 5 – He looked fairly good going forward without providing too much in the way of deliveries but constantly lost his man and had to be bailed out by the midfield.

van der Linden

– 5 – A fairly quiet game with one or two key interventions.

Wilkinson

– 4.5 – Struggled with the pace of the attackers a bit.

Grant

– 5 – Was facing the fastest of the attacking threats and generally did okay. Still plenty of work to do to come back to his full self but saw out almost the whole game very well.

Brillante

– 6 – Another solid performance, providing a lot of the forward momentum in the first half. Lovely assist for the fourth goal.

O'Neill

– 5 – Dropped deep well and kept control of the midfield pretty well. Maybe a little leggy at times. At fault for the first goal but otherwise relatively error-free.

Ninkovic

– 6 – Not his flashiest performance but another goal from him when we needed it.

De Jong

– 5 – Pretty much anonymous for most of the game but linked up okay with Grant at times. Clearly has some rust to shake off.

Buhagiar

– 8 – Scored a brace and could have had four. Caused havoc in the first half but shut out of the game in the second half when Avondale dropped deep.

Adam Le Fondre

– 8.5 – Magnificent game, linking up well with Buhagiar. Some great runs, not just always running in the 9 position, but also drifting wide and finding space. Could be a huge pick-up.

Retre

– 5 – Played out of position at right wing and then at left back.

Zuvela

– 6 – A quietly impressive performance for the most part and set up the winner.

Lokoli-Ngoy

– 5 – One great shot on goal that threatened the keeper. Has to work on his positioning and play in the air.

Calver

– N/A – Came on too late.