2018 FFA Cup – Quarter Final – Preview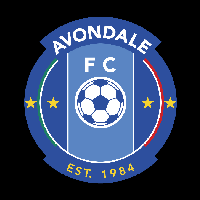 Avondale FC vs Sydney FC
ABD Stadium
Wednesday 19 September 2018
Kick off: 7:30pm
Discuss this game on the forum here
Match Preview
This will be our first competitive fixture with our whole squad available. That means we should hopefully see Le Fondre making his club debut as well as new marquee de Jong. That should mean that most of our squad will be settled with only a few question marks. I am guessing that Buhagiar will start on the right to provide his pace (more on that below). The big question will come if De Silva is preferred to Buhagiar, as he almost certainly will be through most of the season. It is great to think how much creativity we have available in this squad along the attacking midfield line.
I also assume that Grant will start at right back again to try to build up some match fitness before the season starts. The only question there would be if Retre takes his position instead if there are question marks over Grant's fitness. Finally, it is unclear if Wilkinson will start this game instead of Calver; there is no news from the club on that front yet.
Assuming Wilkinson plays, I predict the following: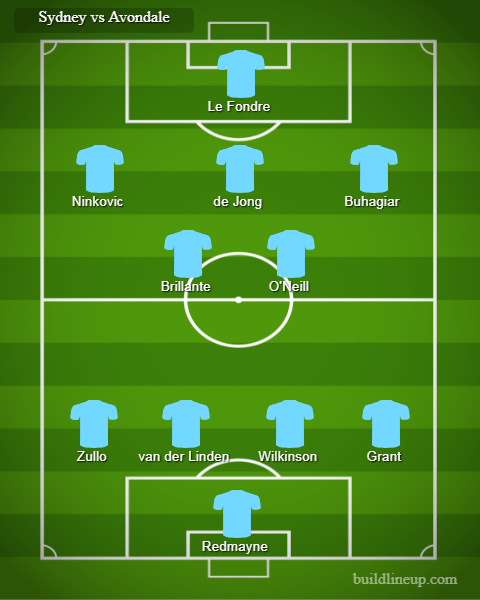 Opponent Preview
I've watched through the highlights of the last ten or so Avondale games so that you don't have to (though let's be honest, you weren't going to). Everything I've written here is based on those highlights, so fair warning that it may not be completely accurate. Regardless…
The main thing to note about Avondale is that their attack is very strong. Keen A-League watchers will see a few familiar names in Jonaton Germano (ex-City), Joey Katebian (ex-Victory, Roar) and Stefan Zinni (ex-City, WSW). Indeed, there's a couple of other ex-A-League players in the squad, so it is definitely a squad with some depth of talent. Liam Boland leads the line most of the time and currently tops the club's goalscoring charts.
Generally, the attack is very quick with Yifay Towns and Elvis Kamsoba providing a lot of forward impetus out wide and both of them providing a good cross as well. Katebian provides a great presence up front, using his strength and ability to shoot with both feet well. If anyone is going to cause us a headache it is undoubtedly Katebian to my mind. Kaine Sheppard, who has recently been on trial at Newcastle Jets (I am not sure if he will play in this game but he did play for Avondale on the weekend), also provides good finishing. Zinni can find his way into the right place at the right time but he is a much less physical player so may struggle against our large centre-backs.
The defence is a little shakier. Their keeper is Chris Oldfield, whom some of you will remember briefly signed a contract with us a couple of years ago as our back-up keeper. The defence seems to struggle against pace, which means that Buhagiar might find some joy. I also noticed that they seem pretty vulnerable at set pieces, which could provide a good opportunity for our side, given that we have quite a few people who can put in a great delivery. Their vulnerability at the back is underscored by the fact that they haven't kept a clean sheet since July.