2018 FFA Cup – Semi-Final – Preview
Western Sydney Wanderers vs Sydney FC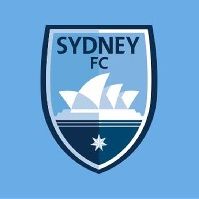 Penrith Stadium
Saturday 6 October 2018
Kick off: 7:30pm
Match Preview
Discuss this game on the forum here
A derby game, but this time with something on the line beyond the glory of beating our rivals: a spot in the FFA Cup Final. This particular derby will be played at Penrith Stadium, the fourth ground to host a Sydney Derby. This is the first game in this Cup run where Sydney have played an A-League club and as such it also gives us the chance to see where the team sits relative to another club in our league.
Pre-game drinks will be at Tattersalls Hotel in Penrith with the Cove event here:
https://www.facebook.com/events/286377865308201/
There's no official word yet on how Zullo has pulled up after he came off with an injury in the previous round of the Cup. If he doesn't play in this game then it is likely that Retre will play at left back, limiting our ability to stretch play on the left side of the pitch. With Brosque presumably available for selection in this game and De Silva also possibly returning (no word on him yet either), it will be interesting to see how Corica chooses to set up the front 4. Certainly Buhagiar deserves another run after his previous game. My tip for the line-up is as follows: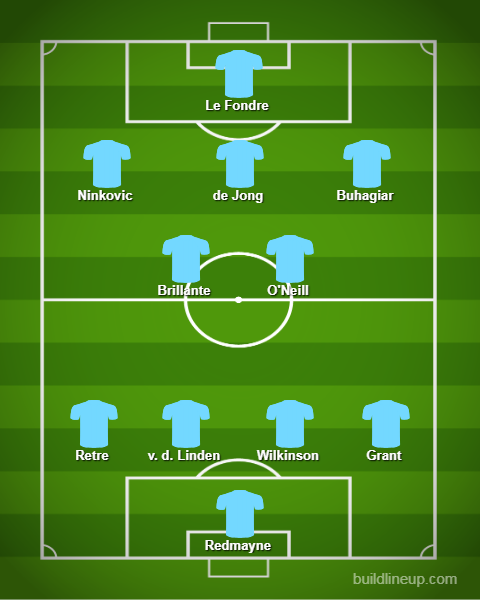 WSW have struggled through the early rounds of the Cup, almost going out to Darwin amateurs Hellenic Athletic and edging out first Bonnyrigg and then Melbourne City. They only got past City thanks to Fornaroli missing a penalty. They also haven't had the best pre-season, losing to Newcastle 4-0 on the weekend. However, they are likely to raise the bar for a derby game. Janjetovic didn't play in that pre-season game and so it is entirely possible that he will be injured for this clash too. Two of Wests' defenders in Hammel and Ziegler were also out, indicating that they might have some troubles fielding a fully-fit back line. A big threat is likely to be their off-season recruit, former Bundesliga player Baumjohann, who has been playing as an attacking midfielder for Wests.
Previous Matches
Head-to-Head
Wins: 9 (50%)
Draws: 5 (27.8%)
Losses: 4 (22.2%)
Sydney FC record at Penrith Stadium
This is Sydney FC's first competitive game at the stadium.
Previous Meeting
25/02/18 – Sydney FC 3 – 1 Western Sydney
https://www.youtube.com/watch?v=Tkjeug-CN2E
An Adrian brace and Bobo clinches it. Ninkovic with a beautiful assist and Simon with a less beautiful assist.
Last 5 Results
25/02/18 – Sydney FC 3 – 1 Western Sydney
9/12/17 – Western Sydney 0 – 5 Sydney FC
21/10/17 – Sydney FC 2 – 2 Western Sydney
18/02/17 – Western Sydney 1 – 0 Sydney FC
14/01/17 – Sydney FC 0 – 0 Western Sydney
Records
Biggest Win – 5 goals:
9/12/17 – Western Sydney 0 – 5 Sydney FC
Biggest Loss – 2 goals (2 games):
15/12/12 – Sydney FC 0 – 2 Western Sydney
26/10/13 – Sydney FC 0 – 2 Western Sydney
Most Goals in a Game – 7 goals:
28/02/15 – Western Sydney 3 – 4 Sydney FC
Key Statistics
This will be Sydney FC's first competitive game at Penrith Stadium. This is the 43rd stadium where Sydney FC will play a competitive fixture.
Sydney FC have played A-League opposition 6 times in the FFA Cup and have a record of 3-3.
Rhyan Grant has more appearances against Western Sydney than any other Sydney FC player in the club's history with 12.
Alex Brosque is tied for second with Bobo for the most goals against Western Sydney with 3. Adrian Mierzejewski is the leader with 4.