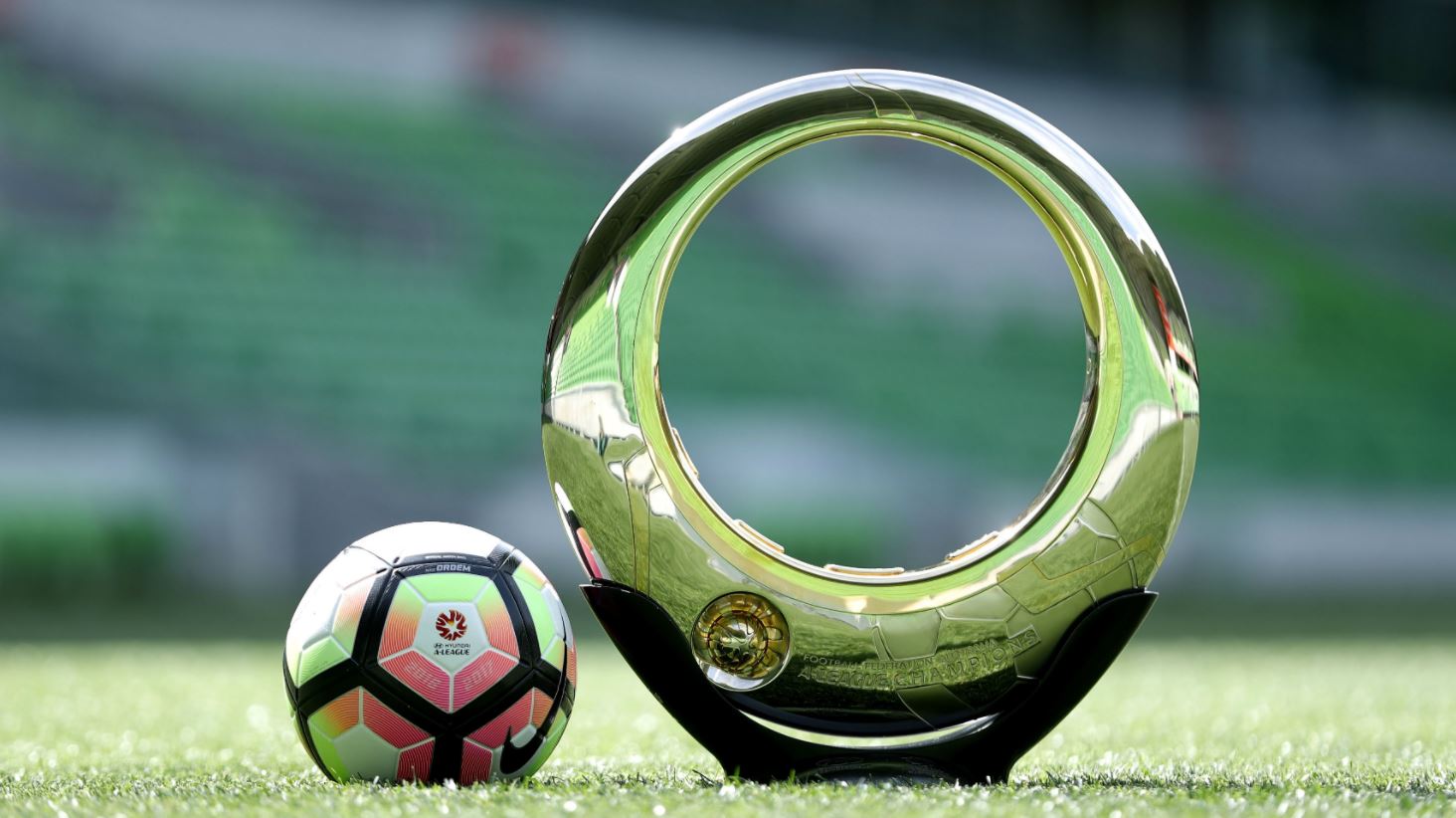 The 2020/21 A-League season draw is a packed season of football, possibly more so than any in A-League history. 
Now with twelve teams in the competition, each week fans are able to enjoy six A-League fixtures per round of football. 
Or they would, if this was a straightforward football competition. But the A-League is anything but. 
The regular 20/21 A-League season has a total of 156 matches. Each club is scheduled to play 26 fixtures. 
A broadcast requirement to complete this A-League season before July 1st 2021 means that by commencing on 27th of December 2020, the competition has given itself 26.5 calendar weeks to complete the season. 
An Australian need to have FINALS FOOTBALL means that the month of June is dedicated to the five match finals series involving the top six teams in the competition. 
This means that the regular season of 156 matches needs to be completed by Monday May 31st 2021. By counting the first and last weeks of the season as eight days long, this is basically a 22 week time period at a total of 156 days. 
In short, with 156 matches in 156 days, there is on average one A-League match every day of the 2020/21 A-League season. 
So one match every day?
Of course, football being what it is, this does not equate to one match played every day. 
A broadcaster distaste for any fixture clashes means that all matches are scheduled to be played in clean air. 
With the preference of clubs, fans, players, and broadcasters for weekly matches to be held on weekends in the evening, it's basically not possible to have six clean air fixtures each weekend. 
As a result, the competition needs to play matches weeknights on Monday to Thursday. 
The first A-League 20/21 season draw released on November 24th 2020 had days, dates and kick-off times against 154 of the 156 matches: 
Monday: 18

total matches on this day

Tuesday: 5

total matches on this day

Wednesday: 18

total matches on this day

Thursday: 2

total matches on this day

Friday: 21

total matches on this day (22 including one TBC match) 

Saturday: 48

total matches on this day (49 including one TBC match)

Sunday: 42

total matches on this day

TBC: 2

tentative fixtures to be confirmed
In much greater detail: 
Monday:

Monday fixtures occurring each week is fairly standard, with 18 total over 22 weeks. After the first Monday match on 28th December, there would not be another Monday match until 25th of January. From February, Monday matches are set to occur each week, apart from 26th April (ANZAC Day public holiday) and 17th of May. 

Tuesday:

All five of the Tuesday fixtures are scheduled for December and January, otherwise Tuesday would be considered a non-preferred day to play.

Wednesday:

One fixture scheduled for each Wednesday is fairly standard, with 18 total over 22 weeks. There is no Wednesday fixture scheduled for the 17th of February or 31st of March. On 5th of May there is set to be a Wednesday double-header, with no further Wednesday matches for the remaining three weeks of the season. 

Thursday:

The two Thursday fixtures are on New Years Eve and Easter Thursday, otherwise Thursday would be considered a non-preferred day to play. 

Friday:

One match being played each Friday night is standard this A-League season. 

Saturday:

Two matches at 5:00pm and 7:00pm (AEDT) is standard over the course of this season. Some Saturdays have a third Perth home game beginning at 9:20pm, with the later AEDT broadcast kickoff not an issue due to Perth's earlier local timezone. 

Sunday:

Two matches at 4:00pm and 6:00pm is the standard for 16 out of 22 weeks of the season. The first eight-day match week includes two Sundays with three matches total (one match, and then two the following Sunday). The 10th of May is set for a Sunday triple header, with four other Sundays having a lone 6:00pm match. 

TBC:

The two TBC fixtures appear likely to be played on Saturday 24th of April at 5:00pm (Melbourne v Western Sydney) and Friday 7th of May at 7:00pm (Melbourne v Melbourne City). This would see a Saturday triple-header on 24th April. 
In summary, the original A-League 20/21 season draw had scheduled: 
43 matches to be played mid-week on Monday to Thursday (27.6%), and 113 matches to be played on the weekend Friday to Sunday (72.4%). 

109 dates with at least one match (69.9%), and 47 dates free of a match (30.1%).
And then what happened?
In a word: Coronavirus. 
Roughly two weeks before the A-League season was set to kick off, New South Wales experienced another community outbreak. 
With the reintroduction of quarantine periods, it was no longer feasible for teams to cross state lines to play matches without facing two weeks of isolation upon their return.   
The A-League was faced with a dilemma. It had six teams inside New South Wales and six across the rest of Australia. 
New South Wales:

Central Coast Mariners, Macarthur FC, Newcastle Jets, Sydney FC, Western Sydney Wanderers, and Wellington Phoenix (the New Zealand team had already relocated to Wollongong for the season)

Rest of Australia:

Adelaide United, Brisbane Roar, Melbourne City, Melbourne Victory, Perth Glory, and Western United
With outdoor sport still allowed in Australia, including restricted fan attendance, the A-League would be able to go ahead with some of the fixtures that it had scheduled. Playing others would not be achievable in the short term. 
Generally speaking, over the first two weeks of the season, the matches between two NSW teams and the matches between two interstate teams occurred as scheduled. Two Wanderers matches were played three days later than originally scheduled. A match between Brisbane and Melbourne that had been brought forward from late March did not occur. 
The first two weeks of the season should have seen 17 A-League matches played from Sunday 27th of December to Sunday 10th of January. 
In actuality, a total of ten matches were played. Nine NSW and Interstate matches occurred as scheduled, as well as a match between Brisbane and Melbourne City that was brought forward. 
Generally, this has been well received by the fans and the sport's more active stakeholders. 
Some football is considered to be better than no football. Also, with the A-League having completed a very compressed schedule of fixtures to conclude the 19/20 season, there is more calm towards the ability of the A-League to overcome real world hurdles and complete the season as required. 
Unfortunately for the A-League, the hard season-end deadline of June 30th means that the required average of one match per day remains in place, and every postponed fixture makes completing the season that much more difficult.
So what will happen in the next couple of weeks?
In short, the expectation is that the competition will most likely continue to tread water. It will play matches where possible, and postpone where necessary. 
But rescheduling matches without experiencing any impacts is a near impossible task. 
Matches that don't go ahead now will likely be rescheduled to mid-week slots later in the season, as the broadcaster preference will still be for matches to be played in slots with clean air. 
With 45 remaining free dates before June 1st, the competition already has eight fixtures to reschedule. 
Of the third week's eight originally scheduled fixtures, four have been postponed. One that is being played has been brought forward by a day, and another pushed back to the middle of the following week.  
In week four, of seven originally scheduled fixtures, four matches are already marked as postponed. With rescheduling, the competition currently has a revised six matches on the cards in week four, though one of these is between a NSW side and an Interstate side. 
Even if the NSW side v Interstate side match goes ahead, there are another six matches that need to be rescheduled from week three and four. 
As the fifth week of the A-League's twenty two week competition begins, the competition will already have fourteen matches to reschedule. 
During this four week period it has only managed to bring forward four matches, including that tentative-to-occur NSW side v Interstate side match. 
At this rate, the competition is building up a backlog of 2.5 matches per week that need to be rescheduled later in the season. 
It's incredibly difficult to speculate what will occur after this point. But it is worth looking at what the A-League has scheduled for week's five and six, including decisions that they have already undertaken. 
In week five, of eight originally scheduled fixtures, three matches are already marked as postponed. With rescheduling, the competition currently has a revised five matches on the cards, though one of these is between a NSW side and an Interstate side. One match was brought forward to this week, though another match originally scheduled for this week was brought forward to week one. 
Week six has seven fixtures in the original schedule. No postponement decisions appear to have been made for this week of matches, all seven of which are a NSW side against an interstate side. 
And what could happen in February and beyond?
There's the realistic possibility that in February border restrictions will be removed. From the first five weeks of the 22 week competition, the A-League would find itself with likely 12-13 matches to make up and 40 free days to do this. This would be achievable given what the A-League delivered in 19/20, without a huge impact to the integrity of the competition. 
But from that point on, if restrictions remain in place, the A-League immediately finds itself with a week where zero of seven matches can be played as scheduled. Even if it managed to reschedule seven new matches – a huge if – the impact on fan interest alone can't be understated. 
The difficulty of indefinitely postponing matches also increases exponentially as the number of matches to play increases and remaining free time decreases. Once teams have made up a match, the option to reschedule that particular match is gone, and you need to choose from the remaining available pool. 
Football teams also can't back-up the next day. They realistically need two days minimum rest between matches to avoid the quality of football decreasing drastically and their risk of injury skyrocketing. 
Factoring in all of this, it becomes quite difficult to calculate when completing the competition remains a certainty, when risk of it not being completed is minor, and when the risk becomes major. 
In addition, it's just as difficult to calculate at what point the integrity of the competition remains in-tact and the A-League continues as something people want to watch, the point when there is a likely minor decrease in quality, and when the decrease in quality becomes significant. 
Complicating everything even further are other key factors that make it difficult to reschedule matches in the remaining available dates, including:  
Midweek Asian Champions League matches are a probable occurrence. How many A-League clubs are involved and when these will be is still to be determined, but it could be up to three clubs playing qualifiers and group matches. 

Ground availability for rescheduled matches becomes an issue once the NRL season begins. 

There's a significant drop-off in fan attendance for midweek fixtures, from which clubs will experience a financial loss. 

The ability to meet broadcast requirements becomes more difficult as time goes on. Also, the potential audience for the competition decreases as weekend fixtures are replaced with midweek matches. 
So would you say it's time for everyone to panic?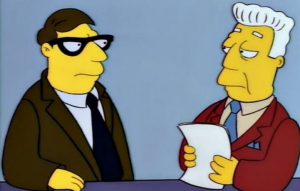 Panic, no. But act, yes. 
There are two strategies that the A-League should be working on right now: 
Start playing more midweek games immediately

Revise the draw
With a backlog of postponed matches already building up, the A-League needs a clear plan now for when these matches will be rescheduled. 
And to occur smoothly, any plan they propose needs to have the buy-in from Fox Sports. 
The July 1st deadline is a ticking time bomb by which time the A-League needs to have delivered a completed football competition to avoid breaching their agreement. 
A failure to deliver would suit Fox Sports. They are unlikely to continue broadcasting the competition next season, so it would benefit them to hurt the A-League as much as possible. 
Where failure to deliver could become legally murky is if the A-League can prove that they had a solid plan proposed to deliver the competition in the allocated time frame, and Fox Sports didn't come to the table to negotiate how to achieve this, or actively worked against it. 
For the A-League to be able to legally prove this type of thing, they need to act with as much time on their side as possible. 
Right now, the rescheduling of matches is occurring ad hoc, week to week. It's understandable, as small scale reorganisation is a lot easier as it's far less complicated.
Unfortunately, the lack of surety of whether matches will occur makes planning for all stakeholders very difficult. 
With each of the twelve teams playing a total of twenty six matches each, the A-League doesn't have a typical home and away setup, nor does each team play each other three times per season. 
Some teams play each other twice, others three times. The driving factor behind who plays each other three times is anecdotally driven by audiences, specifically maximising broadcast viewership and fan attendance. 
But the competition is responsible for the fixture scheduling. It's worth investigating right now whether a revised schedule could be put in place as soon as possible. 
A revised schedule would assuage the risk of fixtures not occurring, and see the competition completing matches at the rate it needs to. It would stop the minor problem of a dozen fixtures needing to be rescheduled from becoming a major crisis where dozens of fixtures need to be rescheduled. 
Getting everyone on the same page – broadcasters, clubs, players, fans, media, and everyone else – takes time and effort. 
But this is a real 'squirrel and grasshopper' situation that the competition is facing. With effective agile planning right now, hopefully come winter the A-League won't be out in the cold struggling to survive. 
– Thomas Grealy