A-League Round 5 – Preview
Sydney FC vs Melbourne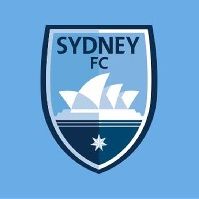 Jubilee Stadium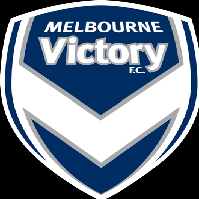 Sunday 17 November 2019
Kick off: 6:30pm
Match Preview
Discuss this game on the forum here
After a boring bye week last week, we're back in action and what a game to kick back into gear! Our first meeting with Melbourne since that unforgettable 6-1 in the semi-final last year and back at the same ground too. This is a much-changed Melbourne squad, however, not least because we beat Melbourne so bad last time that they gave Muscat the sack. Marco Kurz has come in instead and with him has come a huge turnover in their squad. This has been doubly impacted by the fact that Melbourne have a bunch of players either injured or on international duty.
Toivonen remains the biggest name on their team sheet and he has had a cracking start to the season. Arguably, he's been the only truly bright spark in this Melbourne squad. Around him up front there's going to be a bit of a makeshift forward line. Kruse has just come back from injury and it's unclear if he'll be available to play. Otherwise, it's hard to predict who will play around Toivonen. I suspect we may see Hope get a start.
Melbourne's midfield is basically unrecognisable and has been struggling to gel this season. The midfield trio of Dobras, Basha and Poulsen have not been playing as well as might be expected from them. I suspect Kurz will start all three, but that may only be through necessity. Behind them will also be makeshift backline, with Broxham probably having to drop back into defence. This gives a lot of opportunity to our attacking players to run at a defence that hasn't had a lot of time to play together.
On our side, things are looking somewhat better. Zullo will make his return from injury to give us some much-needed width on the left-hand side, meaning that Retre will likely drop back onto the bench. This brings us back to full-strength on paper, however there may be some question marks raised by Grant. Rhyan is returning from Socceroos duty and only arrived back in Sydney on Saturday morning, so it all depends on how well he has pulled up from the travel and from playing a full game on Friday morning. I think that one of two things is likely: either we will see Retre come on to replace him in the second half, or Grant will sit deeper throughout the game and conserve his energy.
Just on a side note, this could be a big game for Grant – if he gets on the pitch, it will be his 200th competitive game for Sydney FC. He will be only the third player in the club's history to reach that milestone after McFlynn and Brosque.
Other than that, the big talking point is probably what performance we can expect out of Barbarouses. Kosta scored his first for us in the previous game, so he has that monkey off his back and he can concentrate on playing his own game. That said, there's probably a bit more pressure on him this time around given the reaction to him leaving from Melbourne's fans and his attempts to rile them up this week. He has a bit of a history of being a big-game player though, so I'm hopeful that he can come good on Sunday.
I predict we will line up like this:
Discuss this game on the forum here
Key Statistics
Assuming he gets on the pitch, this will be Rhyan Grant's 200th game for Sydney FC. He has played 171 league games, 12 FFA Cup games and 16 ACL games, scoring a total of 10 goals.
Sydney FC have scored in the last 13 games against Melbourne (dating back to 27/02/16), the longest scoring streak from either team in this fixture.
Sydney FC has a record of 5 wins, 2 draws and 1 loss against Marco Kurz.
Previous Matches
Head-to-Head
Wins: 17 (34%)
Draws: 17 (34%)
Losses: 16 (32%)
Sydney FC record at Jubilee Stadium
Wins: 8 (61.5%)
Draws: 2 (15.4%)
Losses: 3 (23.1%)
Last 5 Matches
12/05/19 – Sydney FC 6 – 1 Melbourne
6/04/19 – Sydney FC 2 – 1 Melbourne
26/01/19 – Melbourne 2 – 1 Sydney FC
25/11/18 – Sydney FC 1 – 2 Melbourne
28/04/18 – Sydney FC 2 – 3 Melbourne
Records
Biggest Win – 5 goals (2 games):
26/01/14 – Melbourne 0 – 5 Sydney FC
12/05/19 – Sydney FC 6 – 1 Melbourne
Biggest Loss – 5 goals:
16/10/05 – Melbourne 5 – 0 Sydney FC
Most Goals in a Game – 7 goals:
12/05/19 – Sydney FC 6 – 1 Melbourne
Most Appearances vs Melbourne – Alex Brosque (31)
Most Goals vs Melbourne –Alex Brosque, Mark Bridge, David Carney (5)
Note: Appearances and goals only include league games, finals, FFA Cup, OFC and AFC Champions League and Club World Cup.