A-League Round 1 – Preview
Western Sydney vs Sydney FC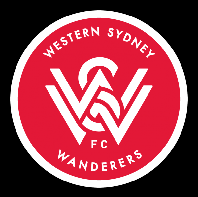 CommBank Stadium
Saturday 20 November 2021
Kick off: 7:45 pm

Click here to discuss the game on The Cove forum.
New season, new broadcaster, new beginnings. But while Western Sydney send out a new side for a fresh start, Sydney FC are a contrast of consolidation.
The Wanderers look better this year on paper. We'll see how they look on the pitch. They have players we know can do it on a hot summer night in the A League, but the squad lacks a coherent core and a compelling star.
Tomer Hemed can score goals, and a combination of Bernie Ibini, Dimi Petratos, Keijiro Ogawa and (when his mind is on the job and not the jab) James Troisi can back him up. Steven Ugarkovic and Terry Antonis could become a great 6 and 8, with Keanu Baccus providing further bite. The enigmatic Jack Rodwell could add to the midfield or make a bigger difference at centre back, joining Rhys Williams. If Adama Traore can find some form and Tomas Mejias isn't a wash, the squad might even be able to compensate for the presence of Ziggy Gordon.
There's a lot of ifs in that paragraph. They might be better on paper, but the Wanderers are paper thin, particularly in defence. Coach Carl Robinson has a lot of new players to integrate, and several with iffy form, attitudes, and limbs and ligaments.
Robinson got most things wrong last season. If it goes wrong, Wanderland won't hold back the whinging. But – if enough things go right – there's enough in this squad for things to go dangerously right.
Sydney FC's 21/22 vintage shows a very different approach – of consolidation and continuity. The squad is mostly the same: all one year older, some wiser, some stronger, some slower. After last year's grand final, the agenda is revenge and redemption. Time will tell if this last dance is a stumble or a triumph.
The biggest change comes at the back. It's a big game and a big year for Ben Warland. He's turned 25, he's started more than 20 A League games, and if he can stay fit, Ryan McGowan's boots are his to fill. Warland has Alex Wilkinson next to him and a chance to seal a place in football's capital for years to come.
But if Warland stumbles – and the 37-year-old Wilkinson can't be there to pick him up every time – the club can look elsewhere in January. It's a great chance for Warland to dominate a derby, stake his claim, and perhaps even knock over a certain T. Antonis on the way. Such chances won't come often.
Luke Brattan has waited nearly five months for another chance. He still has to wait – his red card suspension from the Grand Final rules him out of the derby, denying him a perfect chance at cool-headed redemption in a cauldron of a game. Instead, as Rhyan Grant seems fit to start at right back, we can expect Paolo Retre to anchor the midfield while Anthony Caceres looks further forward.
It's a combination that seems complementary, but sometimes doesn't click and convince. If the centre needs more shoring up, Calem Nieuwenhof is fit to play a part and desperate to build on his own interrupted beginnings. Sydney have four good options in central midfield, and all have points to prove.
The front four should follow last year's format: Ninkovic roaming, Kosta probing, while Bobo and Le Fondre work the spaces and sniff out chances. The atmosphere won't bother them, and hopefully, they can put Sydney in front before the young tyros come on and chase down the win.
What if Sydney's chasing the game? Would Steve Corica trust Max Burgess, Elvis Kamsoba, Trent Buhagiar or Patrick Wood to make a bigger difference than his veterans? Their age likely won't give him a choice. Someone's going to get the chance to be a hero.
New season, new broadcaster, new beginnings. But the derby will likely follow all the other scripts. Pressure – leading to error. Errors leading to spaces, and moments of inspiration. The victor being the team that keeps their heads while playing with their hearts.
Channel 10 will be sweating on a great spectacle for a free-to-air, primetime audience. Fans would love a great game, but give anything for a win. It's been too long without football. Time for a new beginning.
1.Daniel MARGUSH, 2.Ziggy GORDON, 3.Adama TRAORE, 4.Rhys WILLIAMS, 5.Jack RODWELL, 7.Ramy NAJJARINE, 8.Steven UGARKOVIC, 9.Bernie IBINI, 10.Tomer HEMED, 11.Keijiro OGAWA, 13.Tate RUSSELL, 14. James TROISI, 19.Daniel WILMERING, 20.Tomas MEJIAS, 21.Jordi SWIBEL, 22.Johnny KOUTROUMBIS, 23.Dimi PETRATOS, 25.Philip CANCAR, 29.Terry ANTONIS, 30.Jack WARSHAWSKY (GK), 32.Jarrod CARLUCCIO, 33.Mark NATTA, 35.Nectar TRIANTIS, 36.Alessandro LOPANE, 37.Alex BADOLATO, 39.Thomas AQUILINA.
Sydney FC squad yet to be announced.
Click here to discuss the game on The Cove forum.