2018 Preseason – Match Report
Sydney FC 3 – 0 Sutherland Sharks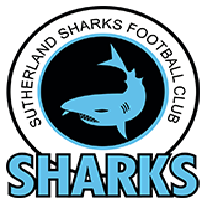 Jubilee Oval
Wednesday 25 July 2018
Kick off: 7:30pm
Discuss this game on the forum here
The Squad
The squad was fairly similar to the previous game, though with a couple of notable changes. Firstly, new signing Daniel De Silva came into the squad in place of Gallegos, who moved to the bench. The other change was Cisak in goals instead of Redmayne. Cisak making an appearance for us feels very odd after all this time either sitting on the bench or completely absent from the match-day squad. Once again, most of the team switched out around the 60th minute.
The Game and the Goals
It took us a fair bit of time to getting going and this was a far more sluggish performance than last week. Sutherland's defending was much more solid and that really showed. The 3-0 scoreline probably flattered us somewhat, particularly because two of the goals came after Sutherland rotated pretty much their whole squad.
We were generally much more willing to just pass the ball around and play a little bit more ponderously. The lack of a cutting edge was really noticeable: we were pretty regularly getting into good positions and then not able to finish things off, or looking to make one too many passes. I suspect it may have been down to the changes up front, with no out-and-out striker and two creative players. I wouldn't be surprised if we hold onto the ball a bit more during the season. This was particularly the case because O'Neill and Brillante were sitting much deeper than usual, leaving a bit of space ahead of them and meaning that they didn't always have a clear passing option forward.
The three goals were:
Goal 1 – Zullo ran to the byline and put a little chip back over the defence. It finds Buhagiar who finishes.
Goal 2 – Lokoli-Ngoy turns his man brilliantly and strokes it past the keeper with a good finish.
Goal 3 – Sydney get a clear penalty given from some flowing play. O'Neill takes the penalty and hits it hard to the keeper's right.
You can watch the goals from the club's video here.
The Formation
Where last week we moved between a 4-2-3-1 and a 4-4-2, this time we just played a flat 4-4-2 the whole time, with Buhagiar and Brosque both playing as strikers. De Silva and Ninkovic were both on the wings on paper, but spent a lot of time cutting in and playing as 10s.
Player Performances
I'm going to start with some of the positives before moving on to the negatives. I thought Buhagiar was our best attacking weapon, with his pace causing all sorts of troubles and allowing him to run onto through balls pretty well. He started in wide positions more often this game and I think that really benefited his play. That said, it wasn't all good from him: he was often a bit slow with his decision-making, which meant that he ran into cul-de-sacs or took one touch too many and lost the ball. Still, if we can get him to play with a bit more instinct and get a top forward next to him, he should be able to help out a lot at the front.
Retre was again good going forward, providing a decent amount of service and stretching play. He also defended well, not losing his cool when he was left in a 2 on 1 position, which happened pretty regularly. I also think his first touch has improved compared to last season, which would be a nice addition.
I was curious to see how Cisak would do given that we haven't really seen him in sky blue before. It was clear he was a bit rusty, with the odd wayward pass or a slightly clumsy gathering of the ball, but generally he was quite good. He was willing to command his area and rush out when he had to. He also looked fairly confident in the air, but we will need to see how he goes in a more even contest.
Another person who looked good was Lokoli-Ngoy, who came on around the 60 minute mark. Seeing him out there confirmed my suspicions that he was trimmer and a bit faster. He timed his runs really well and provided a clear focus for our attack which was missing before he came on. His finish was great and he got in some great positions. Hopefully he can get a bit more of a run this season. Of the youth players, Devlin is also worth mentioning as he provided some really nice passing and flowing attacking play.
I am in two minds about De Silva's performance. On the one hand, he provided some superb passing, putting in some great through balls for Buhagiar to run onto. His touch was clearly a class above a lot of other guys in our team. On the other hand, he hardly had a faultless performance. He always seemed to want to drift into a #10 role, which left us short on the right-hand side and forced us to play through the middle. This tendency also meant that he constantly lost the left-back in transition, leaving Retre to mark both the left winger and left back. A better team could have caused real problems there.
Another negative came in the form of Brosque. Brosque played really well last week and I was hoping that would continue to here (particularly because we are probably going to have to play him up front against Rockdale in the Cup next week). Unfortunately, he just did not have a good game. He has clearly lost some pace, meaning that he was often left behind in transition, particularly if Buhagiar was forcing us forward. He was also not particularly able to run onto through balls. I can only seem him playing a role off the bench based on this performance.
Finally, we got another brief look at Gallegos. He played on the left this time, which shows some versatility. However, he didn't get too much of a look-in. Some decent touches and good work rate, particularly in build-up play, but honestly Devlin was the more impressive performer of the two.
If you have any questions, you can ask on the forum here and I'll let you know what I think.