A-League Semi Final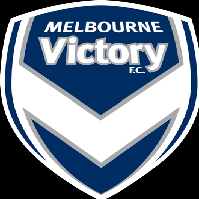 Sydney FC vs Melbourne Victory
Allianz Stadium
Saturday 28 April 2018
Kick off: 7:50pm
Discuss this game on the forum here
Preview
That's right, this lot again. Just a fortnight after playing them in the League.
Sydney have been dominant in the past two seasons, and that is truly reflected by the fact that Victory haven't beaten Sydney since 26 January 2016, well over two years. Sydney have won all seven of the last seven contests between these two sides, including last year's Final. Despite being knocked out of Asia after a disappointing 0-0 last Tuesday, confidence should still be high in the Sydney camp, and the extra rest time may have helped with some of those players who have been looking a bit leggy. Bobo has continued his good form through to the end of the season, Adrian has looked unstoppable, and with Zullo back the squad is humming along nicely providing all the service we need.
Victory will want to strike early here. Sydney will probably take some time to shake off the rust accumulated over the last week and a half without a fixture. Victory also dominated the early parts of the game last time we clashed, but were unable to take advantage of their dominance. After playing in a high-intensity fixture on Sunday, it remains to be seen if they still have the legs for this. It would be a surprise if Muscat doesn't get them up for this one through. Particularly worrying is Berisha's record in big games and Antonis' recent form in midfield.
Meanwhile the Sydney players have been giving interviews really playing on the Melbourne psyche, getting under our rivals' skin. I highly recommend reading this offering from Brosque:
https://www.smh.com.au/sport/soccer/sydney-s-big-blue-dominance-will-play-on-victory-s-mind-alex-brosque-20180423-p4zb8b.html
And this offering from Zullo:
https://www.fourfourtwo.com.au/news/zullo-we-win-every-time-we-play-victory-489553
Head-to-Head
Played: 45
Won: 15
Drawn: 17
Lost: 13
Finals Head-to-Head
Played: 6
Won: 2
Drawn: 1
Lost: 3
League Form
Sydney: W-W-W-W-L
Victory: L-W-W-L-W
Previous Meeting
https://www.youtube.com/watch?v=-21GX9IUDwo
Last 5 Results
13/4/18 – Sydney FC 1 – 0 Victory
26/1/18 – Victory 1 – 3 Sydney FC
7/10/17 – Victory 0 – 1 Sydney FC
7/5/17 – Sydney FC 1 (4) – (2) 1 – Victory
3/3/17 – Sydney FC 1 – 0 Victory
Squads
To be announced
Former Victory Players in Sydney Squad
None
Former Sydney Players in Victory Squad
Terry Antonis (2010-15)
League goalscorers 2017/18
Bobo – 27
Mierzejewski – 13
Ninkovic – 6
Brosque/Carney – 4
O'Neill/Simon – 2
Brillante/Ryall/Wilkshire/Zullo – 1
League yellow cards 2017/18
O'Neill/Wilkshire – 6
Ninkovic – 5
Brillante – 4
Mierzejewski/Brosque – 3
Buijs/Carney/Zullo/Bobo – 2
Simon/Retre/Wilkinson – 1